3x3 basketball teams to participate in World Beach Games
Sports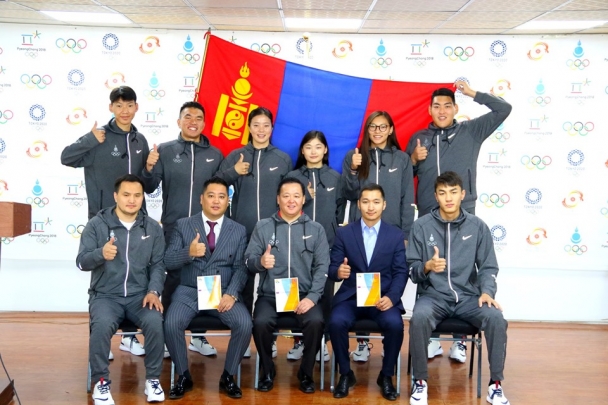 Ulaanbaatar /MONGOLIA/. Tribute paying ceremony for Mongolian National Team who participate World Beach Games was held at the assembly hall of Mongolian National Olympic Committee on October 10, today.
World Beach Games 2019 will be held on October 11-16 in Qatar under Association of National Olympic Committees (ANOC). More than 1000 athletes from 97 countries will compete in 14 disciplines during the tournament.

Mongolian National men's and women's team of 3x3 Basketball will participate to the tournament. Member of Mongolian National Olympic Committee L.Mygmarjav was appointed as the team captain, athlete B.Altangerel appointed as a national flag bearer.