35 MW generator installed at Darkhan Power Station
Society
Ulaanbaatar /MONSTAME/ Under an agreement between the governments of Mongolia and Germany and Energy Efficiency Program I, a new 35-megawatt turbine generator was successfully installed in the Darkhan Power Station in Darkhan city. Aside from the establishment of a 35 MW generator, other units of the plant were upgraded under the project.
The foundation of the thermal power plant, one of the oldest power plants in Mongolia, was laid in 1963 and the plant's main equipment was commissioned on October 2, 1965. This is the third major refurbishment of the plant in the past 54 years.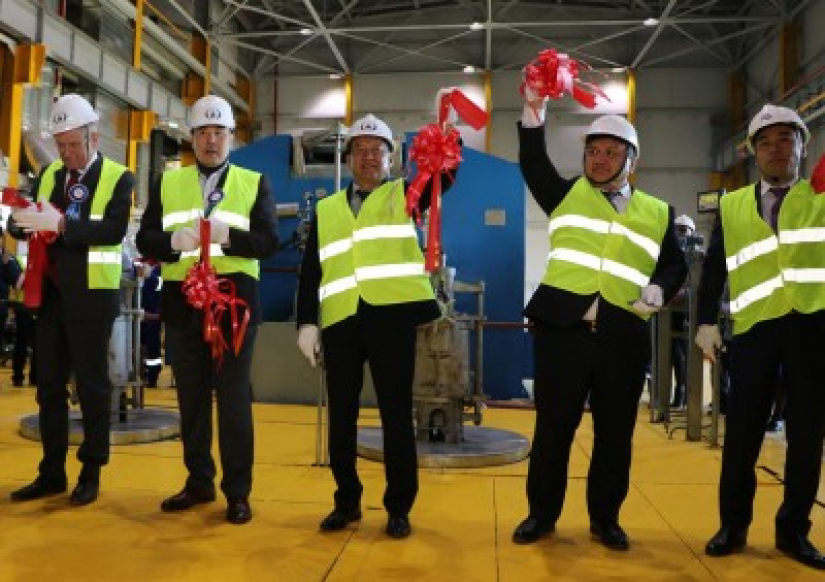 The handing over ceremony of the newly upgraded plant held on October 5 was attended by Minister of Energy Ts.Davaasuren, MP B.Battumur, Goveror of Darkhan-Uul aimag S.Nasanbat, Executive Director of Darkhan Thermal Power Plant JSC, and other foreign guests. In his remarks, Minister Ts.Davaasuren said, "Mongolia's energy consumption is increasing by 60 to 80 MW each year. The commissioning of the 35 MW generator enables to meet a half of this demand. In other words, implementation of the large scale project not only improves heat and electricity supply of Darkhan city but also plays a significant role in Mongolia's energy system"
The implementation of the project ensures continuous and reliable operation of the 54 year old plant for another 10-15-years, In addition, the 11 MW increase to the installed capacity of the plant will lower the electricity import from Russia.