UNICEF Deputy Representative works in a Gobi-Altai aimag
Society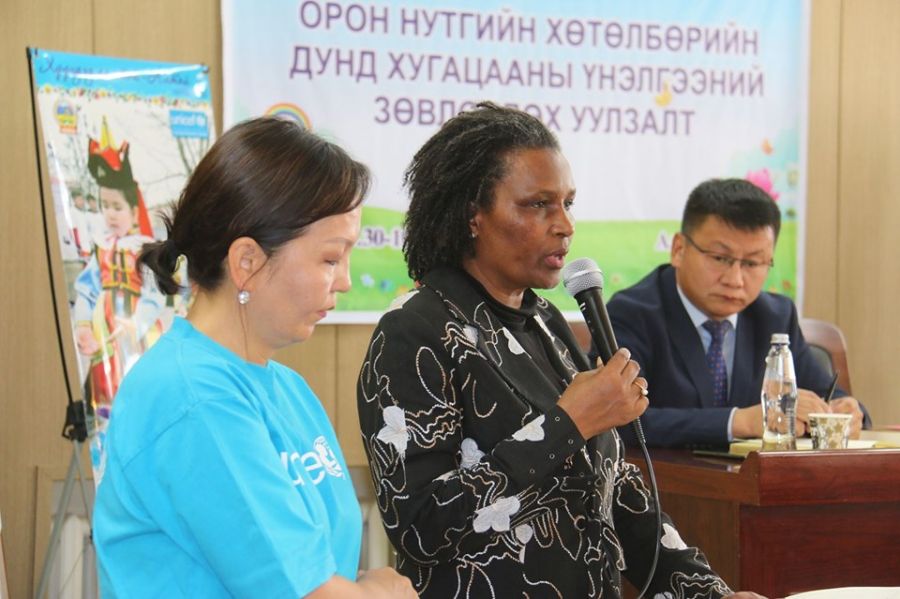 Gobi-Altai /MONTSAME/ Speciose Hakizimana, Deputy Representative of UNICEF, and other officials are working in Gobi-Altai province.

During the visit, they co-organized A mid-term Evaluation Consultation Meeting of Local Program together with local government organizations such as Governor's Office, the Department of Health and schools. More than 70 people attended the meeting and discussed about reviewing the mid-term outcomes of 'Child Friendly Community' program and if the program requires a change further.
In partnership with the UNICEF, the Government has been implementing the program in the aimag for five years in 2017-2021. Last year, UNICEF Mongolia conducted empowerment activities on child health, education, nutrition, sanitation and hygiene services for local decision makers, community and child organizations.
A.Enkhsarnai