History of Mongolia-the EU cooperation on display in Brussels
Art & Culture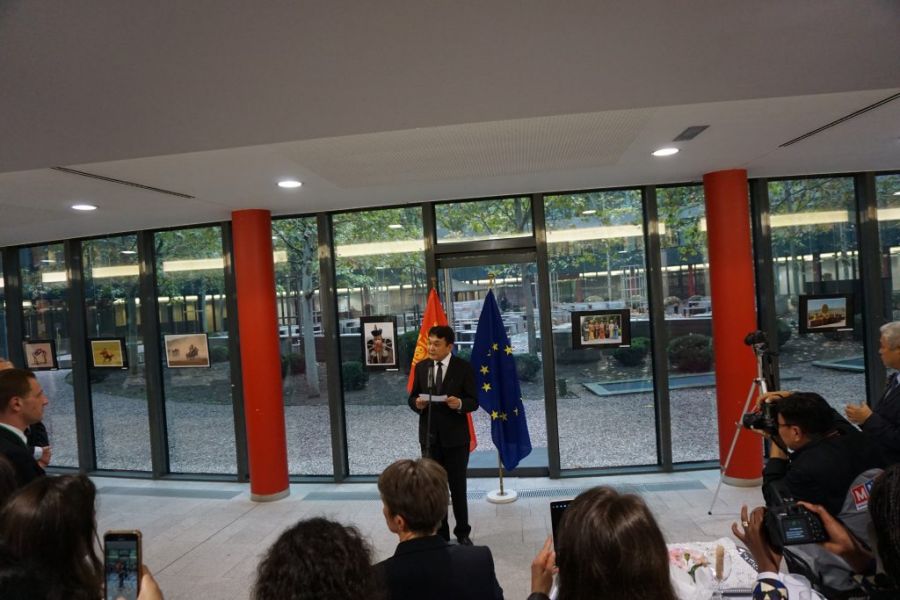 Ulaanbaatar/MONTSAME/. A photo exhibition in dedication to 30th anniversary of the establishment of diplomatic relations between Mongolia and the European Union opened in Brussels, the Kingdom of Belgium on September 26.
Present at the exhibition opening were Mongolian Ambassador to the Kingdom of Belgium O.Och, Managing Director for Asia and Pacific at the European External Action Service Gunnar Wiegand, and ambassadors of member states of European Commission, European Council, European Parliament and European Union.
Mongolian Ambassador O.Och noted that the EU is Mongolia's 'third neighbor' with significance of external policy and emphasized willingness to expand further bilateral cooperation in all sectors.
"The past 30 years witnessed achievements in bilateral relations and cooperation. It is evidenced with the opening of Delegation of the European Union in Ulaanbaatar city and bringing Mongolia-EU Partnership and Cooperation Agreement into force. Since 1990, member states of the EU have invested USD3.2 billion in total in Mongolia, which means about 13 percent of Mongolia's foreign direct investment. In addition, the amount of development funding within projects and programs being implemented by the EU in Mongolia has reached EUR163.6 million," noted the Ambassador.
In honor of the 30th anniversary, Minister of Foreign Affairs of Mongolia D.Tsogtbaatar and High Representative of the European Union for Foreign Affairs and Security Policy/Vice-President of the European Commission, Federica Mogherini exchanged congratulatory messages.
The exhibition has displayed 35 photos under the themes of Mongolia-the EU historic relations, untouched nature of Mongolia, animals, traditions and peacekeeping operations.