People in wheelchairs and professional dancers to perform
Art & Culture
Ulaanbaatar/MONTSAME/. 'Encounters' contemporary dance performance will be presented at HUN Theater, ASEM Villa on October 5, involving four professional dancers and four people in wheelchairs. The piece will be choreographed by Fabian Cohn.
'Encounters' is a piece about distance and proximity; a piece that asks how people's paths can cross, how we as humans can approach each other and how we can overcome differences that distance us from others. It asks what happens when people with different preconditions and backgrounds converge and connect. Which new possibilities can arise?
Choreographer Fabian Cohn says, "The different abilities of the performers and the way they cope with these differences are inherent parts of the developing process. And in this sense the merging process of the people in wheelchairs and professional dancers is understood as part of the piece itself."
Inspired by Body-Mind Centering, Ideokinesys and Gaga, choreographer Fabian Cohn developed together with choreographer Dominika Cohn a unique movement language which works with inner pictures as well as with the visualization of elements (like water, air, etc.) and "body systems" (like bones, lymph, muscles, skin, nerves etc.). 'Encounters' is being choreographed using these methodologies. Therefore, the performance does not aim to show movement perfection, but rather on finding personal and individual expressions. The form of this expression seeks for authenticity, rather than perfection; it is generated by inner pictures / imagination and will vary individually according to each dancer.
Choreographer Fabian Cohn, born in Basel, Switzerland, studied physical theatre and mime at 'Die Etage', Berlin (2006-2008). He works as a freelance choreographer and director in the fields of contemporary dance, mime and film. Together with dancer/choreographer Dominika Cohn, he founded 'YET Company' in 2010. YET Company stands for fresh and interdisciplinary choreographic creations that aim to reach diverse audiences. The works of YET Company are usually based on experimental approaches, whilst featuring a strong sense of aesthetics and a subtle humour. In his latest works, Fabian Cohn has focused on the poetics of movement. His recent choreographies aim to open a new perspective of the beauty and fragility of the liveliness.
'Encounters' is organized within the scope of Swinging Wheelchair Project, initiated by Bidchadna NGO and supported by Swiss Agency for Development and Cooperation.
Tickets are on sale now on ticket.mn, lend.mn. For more information visit FB page Encounters and contact 88972094; 99051127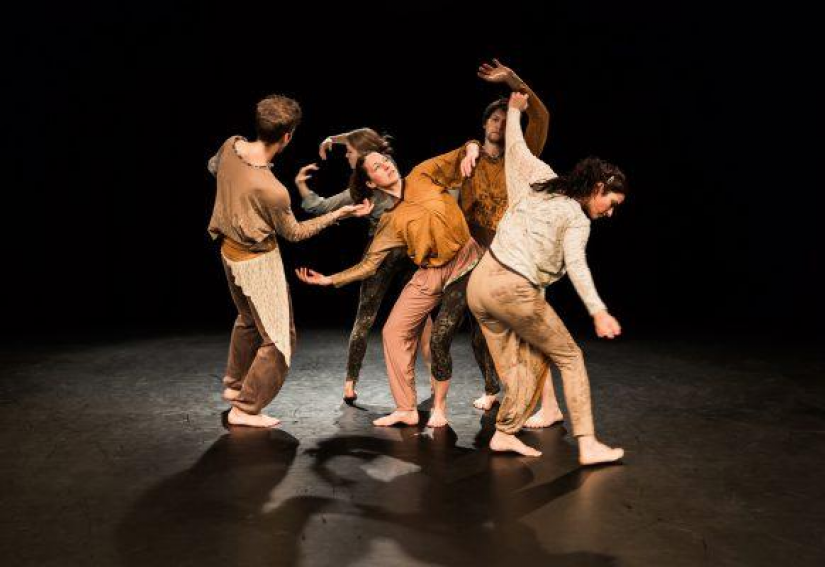 Source: Bidchadna NGO