Energy Minister meets ESCAP Executive Secretary
Society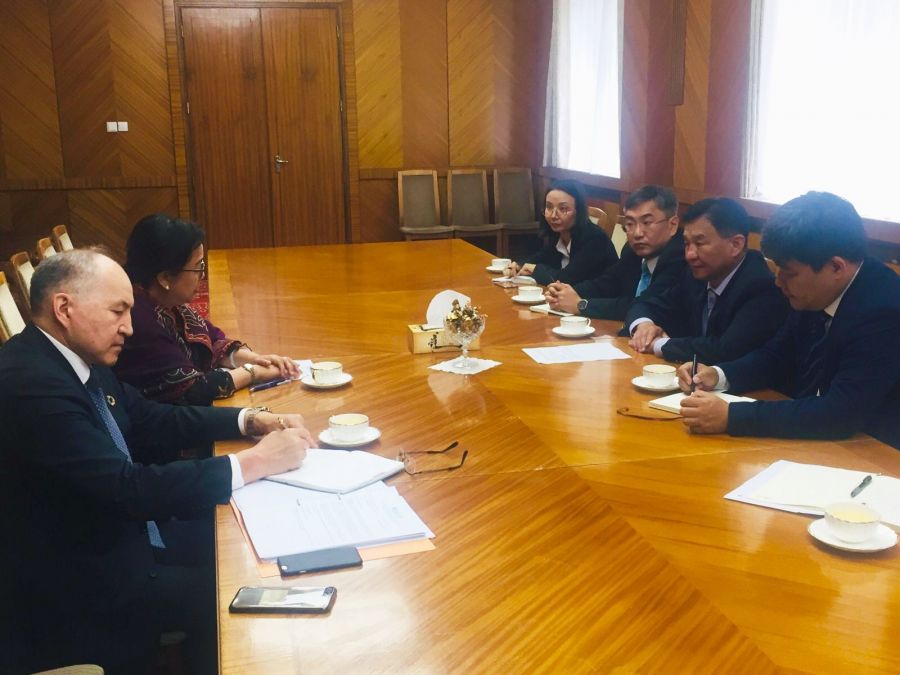 Ulaanbaatar /MONTSAME/ On August 20, Minister of Energy Ts.Davaasuren met with Under Secretary-General of the United Nations and Executive Secretary of the United Nations Economic and Social Commission for Asia and Pacific (ESCAP) Armida Alisjahbana, discussing energy cooperation between Mongolia and ESCAP.
Expressing his hope that the ESCAP Executive Secretary's visit to Mongolia will greatly contribute to the expansion of bilateral cooperation, Energy Minister Ts.Davaasuren gave his views on achievement of the global Sustainable Development Goals and regional energy cooperation. The Minister said the reduction of air pollution in Ulaanbaatar is the main priority, while mentioning the measures being undertaken in this respect and that a goal has been set to increase renewable energy consumption to 20 percent by 2020 and to 30 percent by 2030. He also reported on the progress made in developing solar, wind, and water power and building power accumulators. Furthermore, the sides exchanged views on the actions being taken to deepen cooperation between Northeast Asian countries within the Mongolian President's initiative for an integrated power system in the region.
Ms. Armida Alisjahbana thanked Minister Ts.Davaasuren for the briefing on the progress of works being carried out in Mongolia's energy sector for introduction and development of efficient and economical use of renewable energy and regional energy cooperation. She then noted that ESCAP will cooperate in increasing clean energy, developing renewable energy, and drawing support from regional countries, while stressing considerable importance of other regions' practice and experience and political and business support in setting up Northeast Asian integrated power system and expanding regional cooperation.