Mongolian flag presented to WorldSkills participants
Society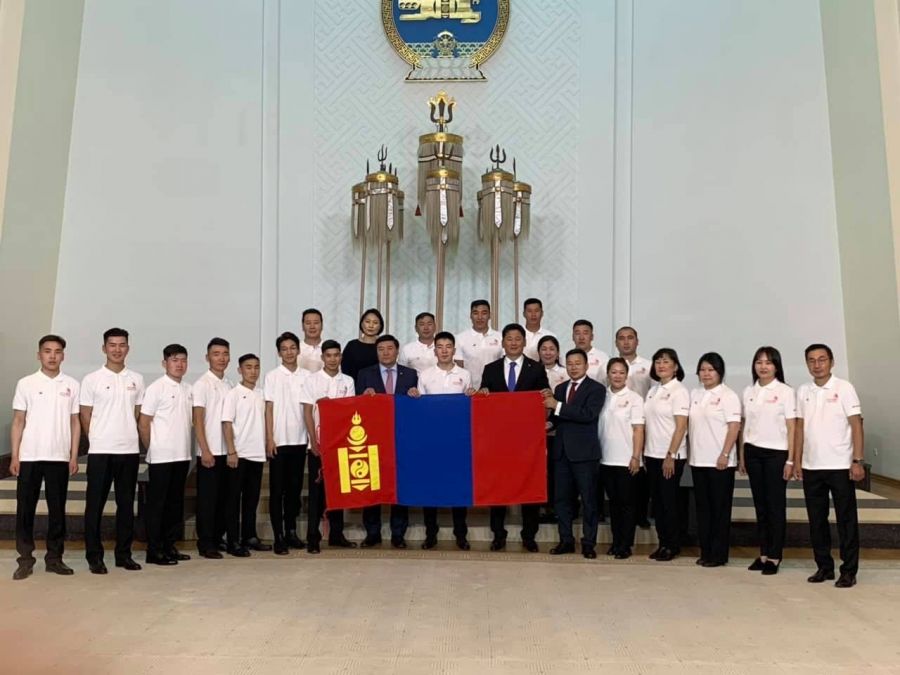 Ulaanbaatar /MONTSAME/. Today on August 12, Prime Minister of Mongolia U.Khurelsukh received a Mongolian team of the Vocational Training and Production Center (VTPC) to take part in the 45th WorldSkills Competition. The Competition will take place in Kazan, Russia on 22-27 August and will bring together more than 1,300 young professionals representing 63 countries and regions who will compete in 56 skills.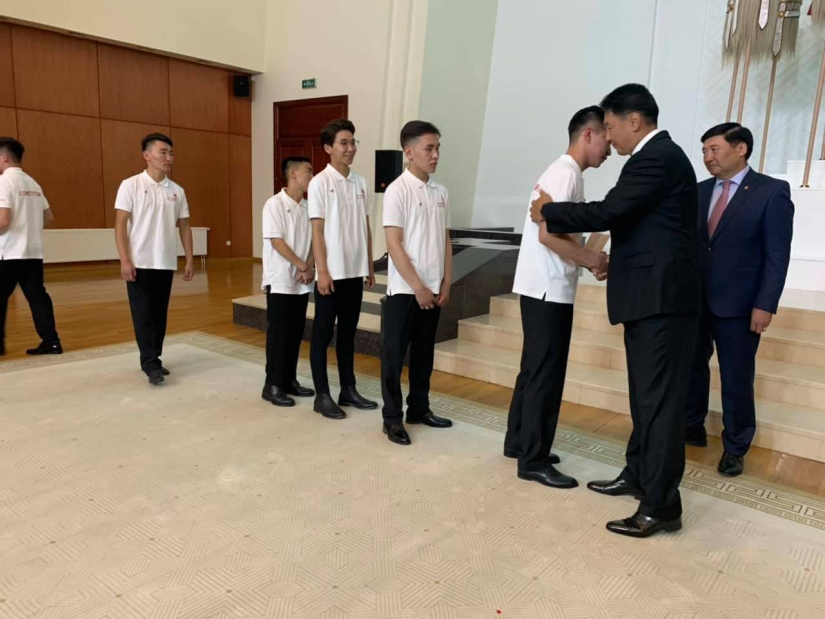 During the meeting, Prime Minister U.Khurelsukh said "Thousands of skilled workers and professionals have been making a substantial contribution to the development of the country in various periods. Mongolia entered into the WorldSkills International, a global organization promoting skills excellence and development, as 69th member in 2014. Then, in 2015, Mongolia participated in the international biannual event for the first time. During its participation for the second time, Mongolia won a special prize in the category of welding. In this regard, I believe that you, the best professionals selected in the vocational education of Mongolia will use this opportunity to demonstrate your ability, skills and knowledge and challenge yourselves and upgrade the previous achievements of Mongolian team". Afterwards, he handed over to the competitors a Mongolian flag and wished them a successful participation under their country's flag as a team.
As preparatory measures for the 45th WorldSkills Competition, the Government of Mongolia has carried out several works. In particular, the government has established a cooperation agreement and signed a memorandum of understanding with the "Human resource Development Center" under the Ministry of Employment and Labor of the Republic of Korea. Within this, Mongolia is implementing South Korea's K-Star program for human resource development in Mongolia. The government also has provided support for the athletes to cover their travel and training expenses for the WorldSkills Competition.
Representing Mongolia, following athletes will depart soon,
In the category of Computer Numeric Control (CNC) – T.Tsogtsaikhan, Vocational Training and Production Center in Nalaikh
Electronic – E.Renchin-Ochir, Vocational Training and Production Center in Nalaikh
Plumbing and heating – S.Dashderem, Development and Polytechnic college in Khovd aimag
Hairdressing – N.Gerelt-Od, Polytechnic College of Production and Art
Bricklaying – G.Ankh-Uchral, Construction Technology College
Carpentry – N.Batbuyan, Institute of Engineering and Technology
Welding – T.Oyun-Erdene, German-Mongolian joint Vocational training center
Cooking – L.Chibayar, College of Food Technology in Mongolia.