'Introducing smart technologies in agriculture' seminar takes place
Economy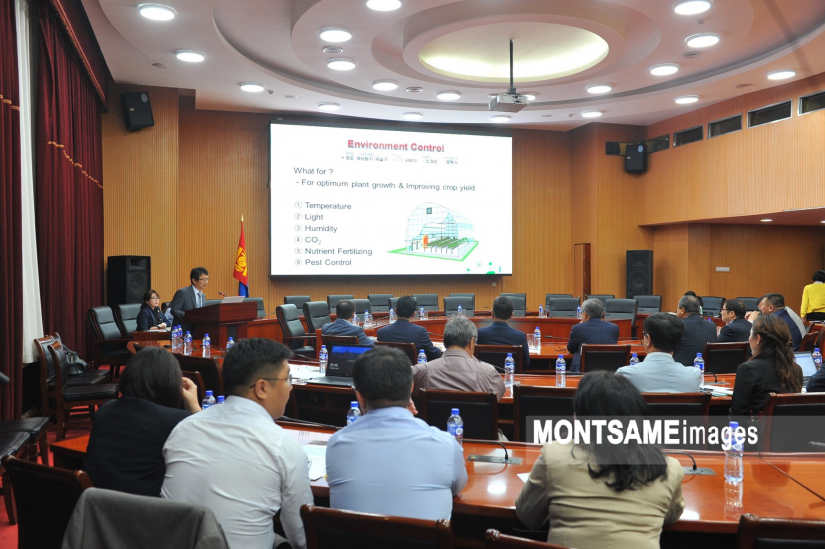 Ulaanbaatar /MONTSAME/ A seminar 'Introducing smart technologies in agriculture' took place today at the Ministry of Foreign Affairs.
Mongolian University of Life Sciences, Mongolian University of Sciences and Technology and the Rural Development Administration of the Republic of Korea (ROK) co-organized agricultural technology meeting of Mongolia and the ROK.
"At today's meeting, we discussed how to encourage young entrepreneurs in agriculture sector, especially in farming and animal husbandry and to introduce new technologies. The Rural Development Administration of S.Korea shared their experiences on using drone in farming and developing smart farming. They also introduced about running farming without soil in greenhouses," said Z.Enkhmunkh, Deputy Head of Young Entrepreneurs Council.

At the meeting, Mongolian young businessmen working in agriculture sector presented their projects. In particular, one of them is growing strawberry in Umnugobi aimag by introducing specific technology to save water and fertilizer.
"Besides introducing technologies to develop smart farming in agriculture, we aim to promote our young manufacturers and export their products. We are collaborating with Asian Today, largest media organization in Asia, in addition to connecting them with investors," he added.