President of the Swiss National Council works in Uvs aimag
Society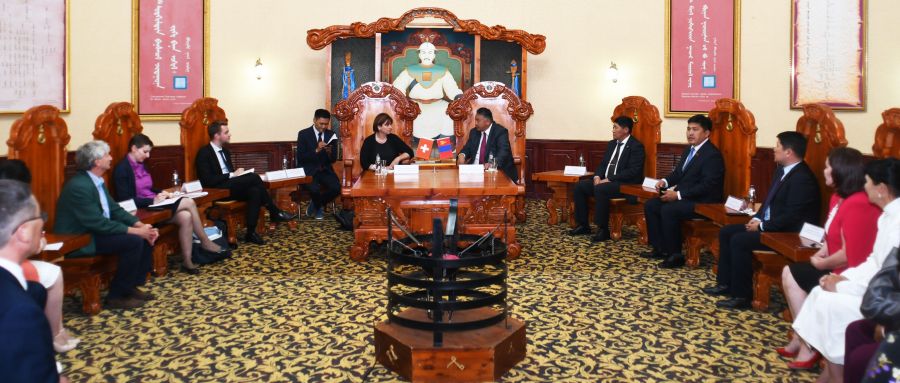 Uvs /MONTSAME/. Delegates led by President of the Swiss National Council Ms. Marina Carobbio Guscetti worked in Uvs aimag on June 26-29. The aimag authorities received the delegates to discuss bilateral relations and cooperation as well as other matters.
Various projects are implemented in Mongolia to ensure food safety, develop the agricultural sector, diversify the economy, enhance vocational education and training, boost the participation of aimag authorities and citizens and improve governance by the Swiss Agency for Development and Cooperation (SDC). Thus, in the framework of the official visit to Mongolia, the delegates became acquainted with the implementation and the progress of the projects.

On June 27, they held a meeting with representatives of artisanal miners and the farmers involved in the Mongolian Vegetable project to hear their opinions.
The delegates consisted of Director of Cooperation and Consul General at SDC Gabriella Spirli, staff in charge of politics of the Embassy of Switzerland in China and other corresponding officials.