Training takes place to enhance teaching methodology of university professors
Society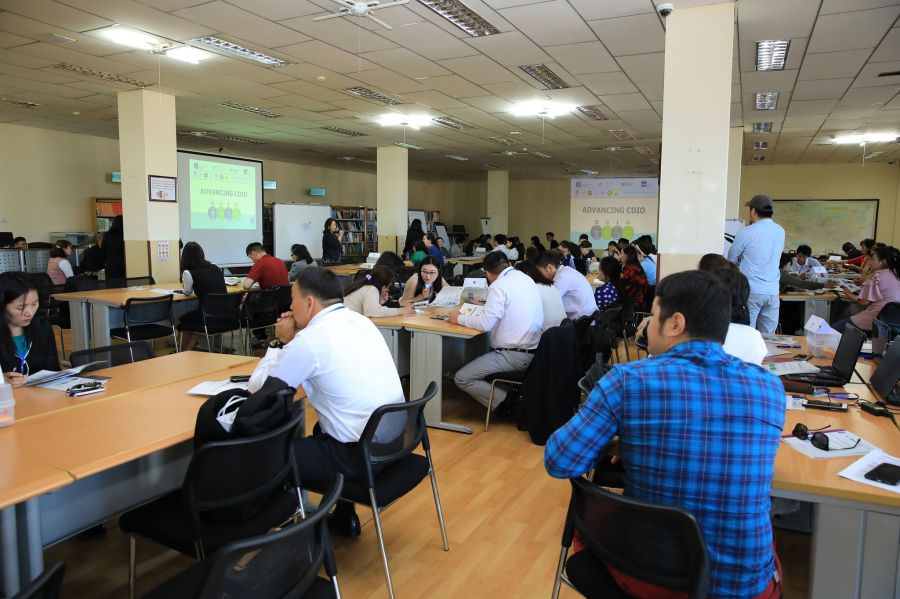 Ulaanbaatar /MONTSAME/. In partnership with Singapore Polytechnic, CDIO training have been conducted to build the capacity of professors in higher education institutes in the framework of the Higher Education Reform Project since 2015.
This time, training was conducted under the theme, 'Outcome-based education - CDIO' at the Mongolian University of Science and Technology on June 18.
About 150 professors of leading state universities of Mongolia participated in the training to enhance teaching methodology.
In her opening remarks, Head of the Higher Education Policy Department of the Ministry of Education, Culture, Science and Sports T.Amarjargalan said, "The government is taking various measures to improve the quality of higher education. At the 7th Congress of Mongolian Teachers that took place in April, the decision was made to establish a development center for university professors. Thus, university professors will be renewing their teaching methodology to prepare specialists, who "conceive", "design", "implement" and "operate" to meet the demands of the 21st century."

The training was led by professors of Singapore Polytechnic, the leading institution in engineering education reform.