Mongolia-ROK Consultative Meeting in Seoul
Politics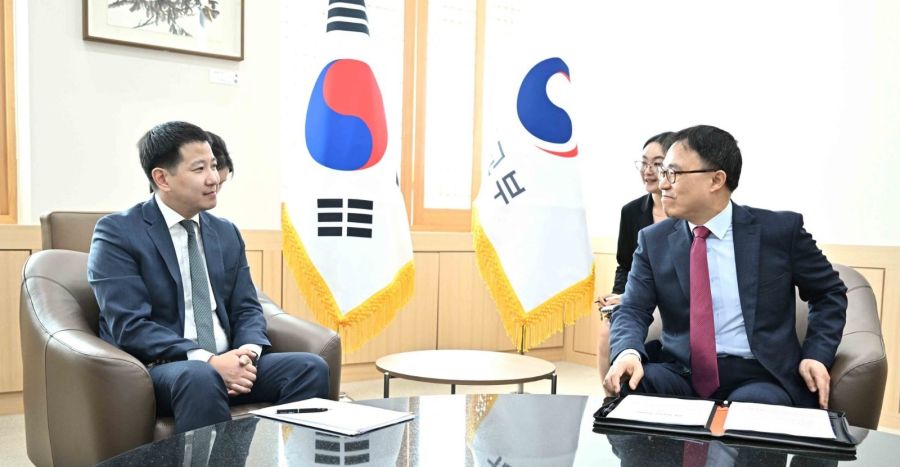 Ulaanbaatar, June 2, 2023 /MONTSAME/. Deputy Foreign Minister of Mongolia G. Amartuvshin engaged in a Consultative Meeting with Deputy Foreign Minister of the Republic of Korea Choi Youngsam while working in South Korea on May 30-31.
The discussion revolved around various dimensions of bilateral cooperation, including political, trade, and economic ties, as well as civil and consular relations.
Deputy Foreign Minister G. Amartuvshin emphasized that South Korea is Mongolia's third neighbor and a main partner in the region. Recognizing the strategic importance of the relations, he highlighted the need to reinforce the strategic partnership between the two countries. It involves establishing a dedicated mechanism for political dialogues on foreign policy and security matters.
In this regard, the proposal was put forth to organize a strategic consultative meeting between the Ministries of Foreign Affairs in Ulaanbaatar this year. Additionally, the parties discussed convening a regular meeting of the Joint Committee between the governments of Mongolia and the Republic of Korea in the second half of this year.
For his side, emphasizing the significance that the Korean side is attaching to the relations with Mongolia, Deputy Foreign Minister Choi Youngsam expressed the commitment to render every support to the cooperation maintained with Mongolia and intensify mechanisms for intergovernmental relations between the two countries.
Deputy Foreign Minister participated in the PSI High-Level Political Meeting, which was held in Seoul. The Meeting brought together representatives from over 70 member countries and a joint statement was issued as an outcome of the Meeting.