More Students Awarded to Study in Japan in Engineering
Society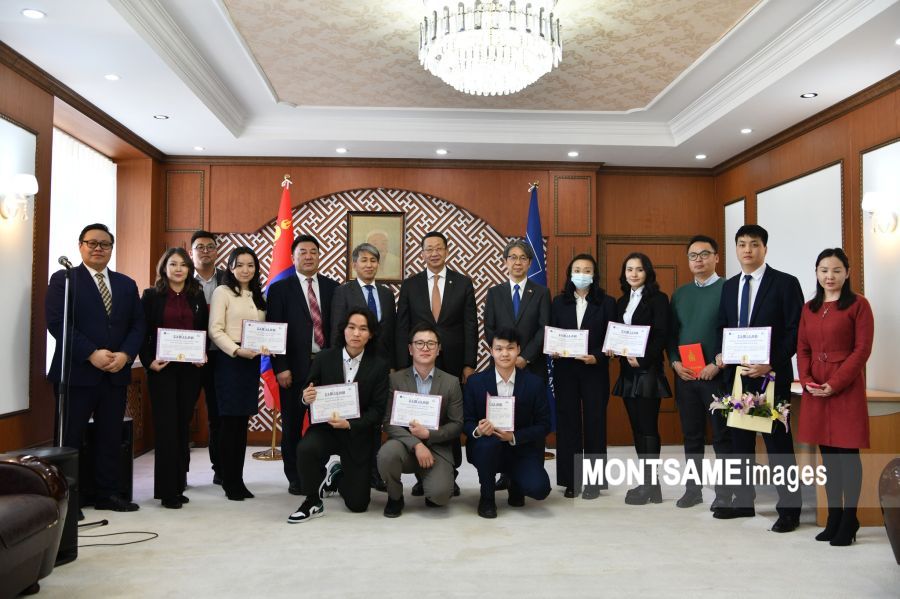 Ulaanbaatar, March 27, 2023 /MONTSAME/. Today, certificates have been awarded to 12 students who qualified to study in Japan in the framework of the Higher Engineering Education Development Project, known as '1000 Engineers'. Among the 12 students, 3 students have been accepted for a joint bachelor's degree program, 1 student in a master's degree program, and 6 students in a doctoral degree program.

The Higher Engineering Education Development Project is being implemented by the Minister of Education and Science with financing from Japan International Cooperation Agency to train 1,000 highly qualified Mongolian engineers in Japan.
To date, 888 students have been involved in Kosen and joint bachelor's degree programs as well as postgraduate programs since the project's launch in 2014 and 756 of them are working in the field of engineering and technology in Mongolia after their graduation.