India celebrated its 74th Republic Day
Politics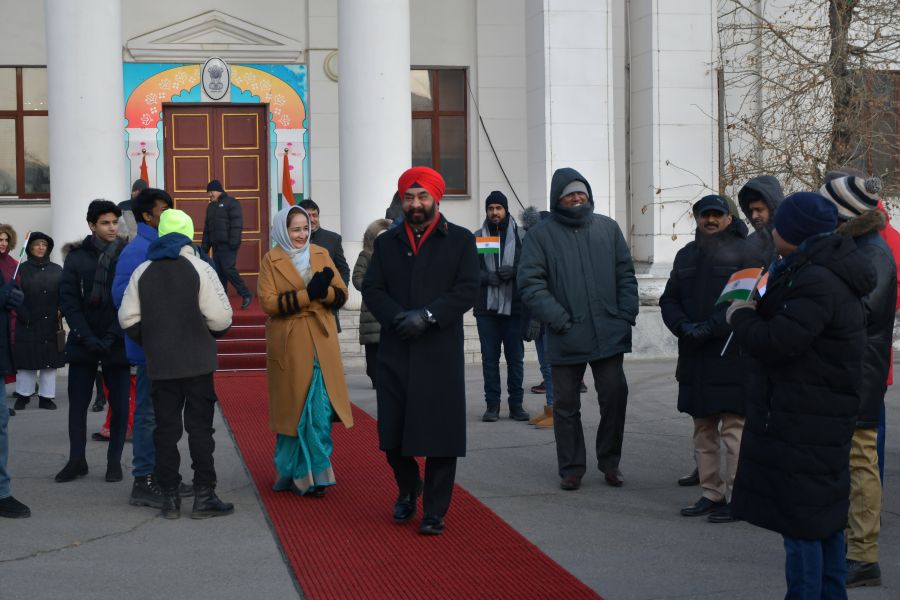 Ulaanbaatar, January 27 /MONTSAME/. On January 26th Embassy of India to Mongolia celebrated the 74th Republic Day with patriotic fervor and much enthusiasm. After hoisting Tri-color Indian Flag in (-35) degrees snow clad Embassy premises, Ambassador M P Singh read out excerpts from the Address to the Nation by the President of India to about 125 members of Indian community, friends of India and Buddhist monks.

In his opening remarks, Ambassador highlighted the strength and resilience of 'strategic partnership' with 'spiritual neighbor' Mongolia and how centuries-old cultural connection and shared heritage of Buddhism and recent momentum in bilateral relations have reinforced our friendship. He commended the role of the Indian diaspora in intensifying our trade and economic relationship with the Land of Eternal Blue Sky, Mongolia.
On this day in 1950, India adopted its Constitution and the Charter of governance and became a Socialist and Secular nation with a promise of socioeconomic and political justice, liberty of thought expression, belief, and faith, Equality of status, and opportunity to all its citizens while promoting fraternity assuring the dignity of the individual and unity of the nation.