State Great Khural Chairman Receives the U.S. Ambassador
Politics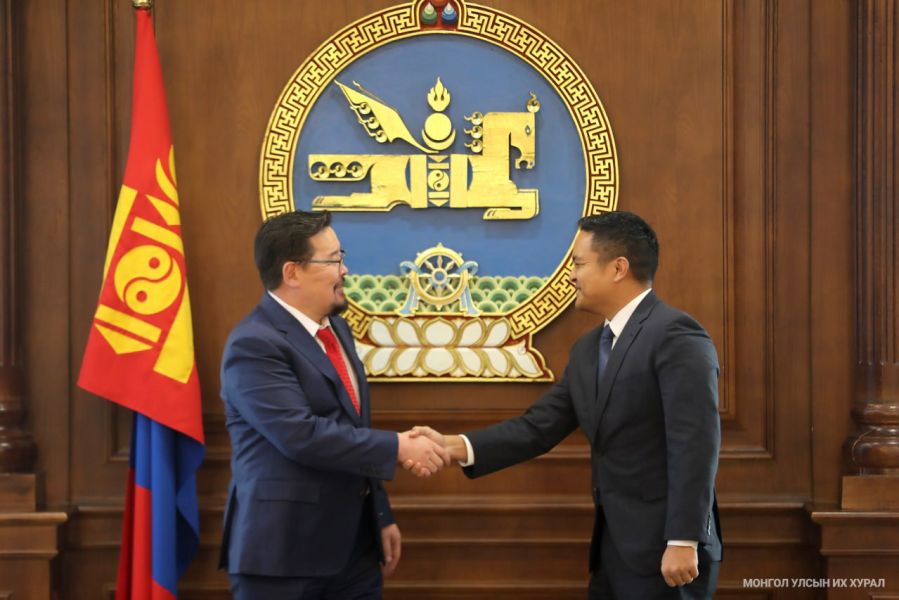 Ulaanbaatar /MONTSAME/. On December 7, Chairman of the State Great Khural of Mongolia G. Zandanshatar received Ambassador Extraordinary and Plenipotentiary of the United States to Mongolia Richard Buangan.
Congratulating the Ambassador on his appointment, the State Great Khural Chairman underscored that Mongolia attaches great importance to the development of its relations with the United States, which shares common values of democracy, free market, rule of law, and human rights.
The Ambassador thanked the State Great Khural Chairman for taking the time to meet with him while emphasizing that Mongolia is a country that greatly values its commitment to democracy, democratic institutions, and fundamental human rights that ensure free speech.
Highlighting that this year marks the 35th anniversary of the establishment of diplomatic relations between Mongolia and the United States, the State Great Khural Chairman expressed willingness to enhance cooperation between the highest legislative bodies of the two countries. He then voiced pleasure over the fact that the U.S. House of Representatives and the Senate passed the resolution on "Reaffirming the Strategic Partnership between the United States and Mongolia" in December 2020 and on April 15, 2021, respectively.
Moreover, the State Great Khural Chairman reiterated his commitment to further consolidating the Mongolia-U.S. Strategic Partnership in all spheres.
In turn, the Ambassador pledged to further develop bilateral relations and cooperation and pay special attention to intensifying cooperation in economy, education, and culture and supporting people-to-people ties.