Mongolian boxers win 2 silver and 8 bronze medals from "Amman-2022"
Sports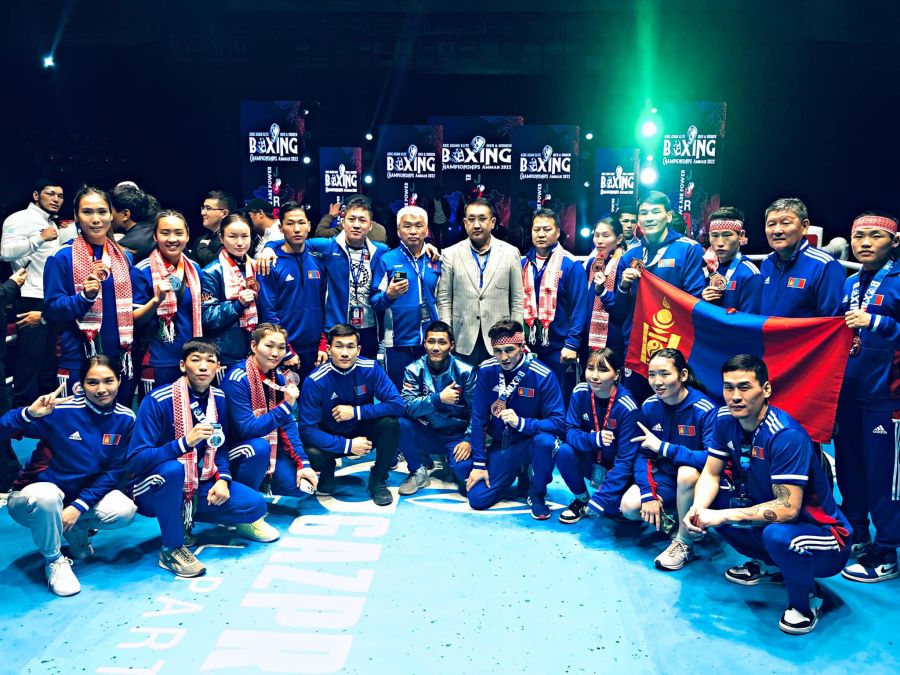 Ulaanbaatar /MONTSAME/. The 2022 Asian Amateur Boxing Championships held from November 1 to 12 2022 in Amman, Jordan.
This time, 320 male and female boxers from 30 countries competed in the tournament.
Many new young athletes participated in the national team of Mongolia, and they fulfilled their duties well, winning 2 silver and 8 bronze medals, and taking 11th place on the medal table.
At the Amman-2022 Asian Amateur Boxing Championship, Mongolian national team member T. Nomin-Erdene in the women's 60 kg weight class and International Master B. Buyandalai in the men's 60 kg weight class won the silver medals respectively.
Moreover, International Master L. Altantsetseg in the women's 52 kg weight class, O. Yesugen in the women's 54 kg, U. Shinetsetseg in the women's 63 kg, International Master E. Erdenetuya in the women's 70 kg, International Master Kh. Enkhmandakh in the men's 51 kg, young athlete G. Lundaa in the men's 57 kg, International Master B. Chinzorig in the men's 67 kg, and International Master O. Byamba-Erdene in the men's 71 kg won bronze medals respectively.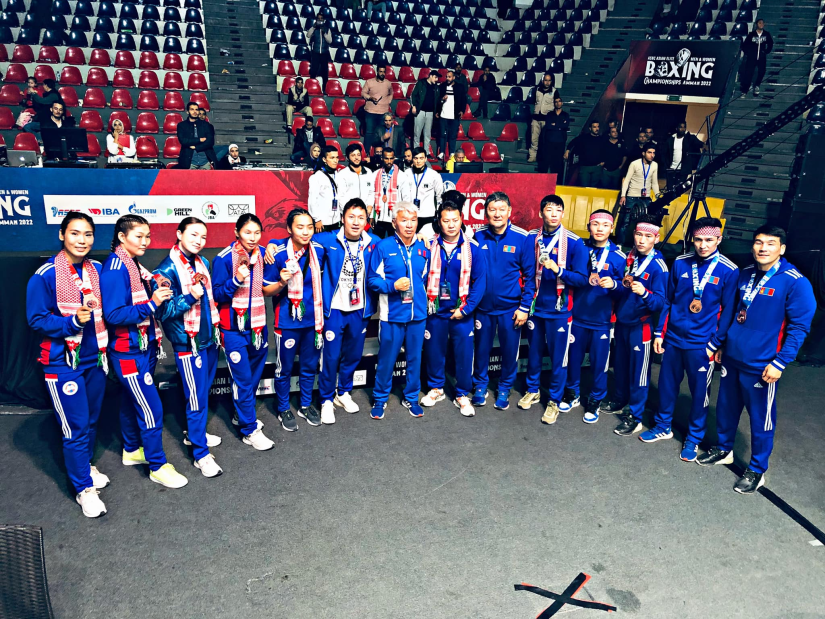 The national team of Mongolia grabbed 3 gold (Kh. Enkh-Amar, E. Tsendbaatar, B. Chinzorig), 5 bronze (O. Unubold, B. Misheelt, L. Altantsetseg, E. Michidmaa, M. Myagmarjargal) medals at the 2021 Asian Amateur Boxing Championships that took place in Dubai, UAE.
The national team of Kazakhstan won 6 gold, 7 silver, and 8 bronze medals, the national team of Uzbekistan won 6 gold, 3 silver, and 3 bronze medals, and India took the 3rd place with 4 gold, 2 silver, and 6 bronze medals. However, Jordan and Thailand took 4th and 5th place by winning each 2 gold medals.