'Moving Silence' project being implemented
Art & Culture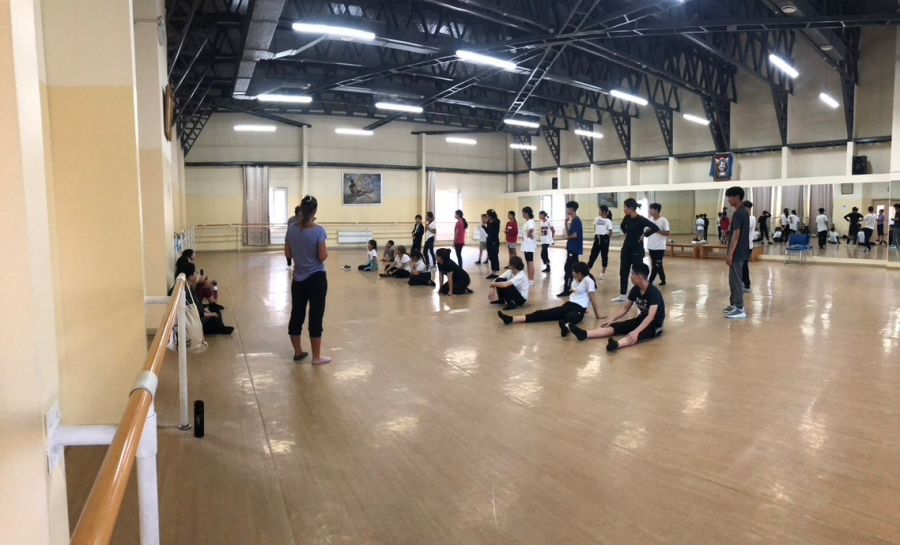 Ulaanbaatar /MONTSAME/. For the third time (2017, 2018, and 2022), the Alliance Française of Ulaanbaatar and the Goethe-Institut Mongolia are implementing a project with the support of the Franco-German Cultural Fund. This time's project is about inclusion and dance and features twenty-two teenagers between the ages of 10 and 17, ten of whom are deaf. In partnership with the Institut français, the Mongolian National University of Arts and Culture (SUIS), Deaf Education Center, and with the support of the Delegation of the European Union in Mongolia, "Moving Silence" will give rise to the final performance this Friday, August 26 at Mongolian National University of Arts and Culture.

This project was born out of the search for inclusion for deaf and hearing-impaired in the world of dance. Four artists - dancers and choreographers - from Europe and Mongolia met in Mongolia to work with ten hearing-impaired teenagers and twelve hearing children. Émilie Rigaud and Martin Cros (Compagnie Danse des Signes), Jone San Martin Astigarraga and Munguntsetseg Munkhbadrakh will work during ten days of workshops with children from the 1., 21., 23., 29., 44. and 61. school. These ten days of training are, for the children as well as for the artists, a big experience in terms of communication and conception.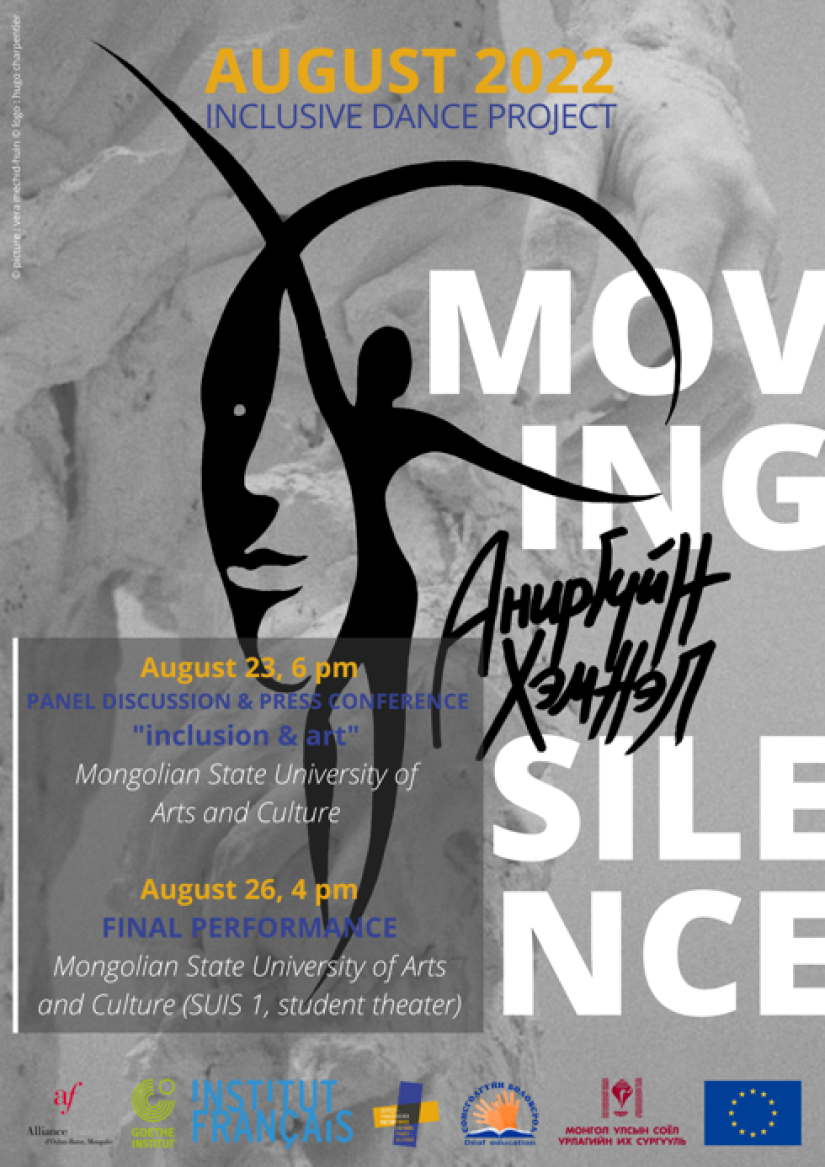 Thus, "Moving Silence" is an example of a successful union through dance and proves the ease and richness of inclusion in our societies. Dance allows one to express oneself freely in a language without words. The artists and the participating children prove at each workshop that dance is a form of communication that works between and across different cultures.
The events, which are free and open to all, are an opportunity to understand that arts are indeed a relevant means in a process of inclusion, and that they are a tool to defend an inclusive society for the development of each.
Contacts: ateliers@afm.mn and Mungunbayar.Enkhbayar@goethe.de