Delegation led by Mining Minister visits St Petersburg International Mercantile Exchange
Economy
|
Mining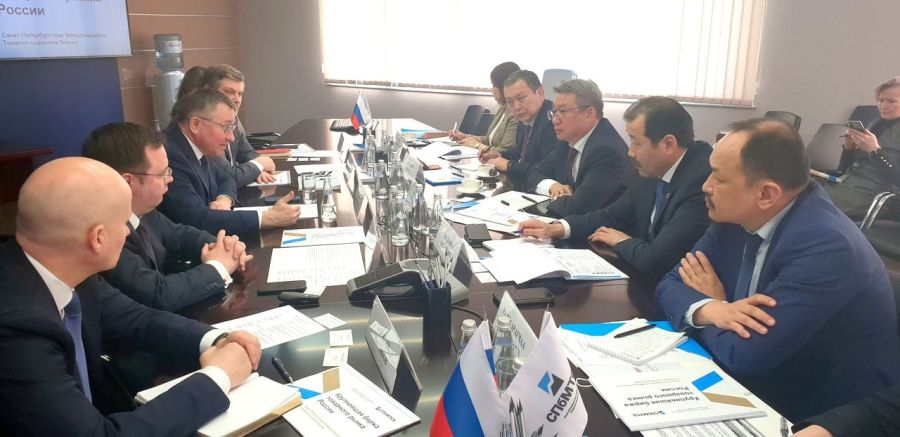 Ulaanbaatar /MONTSAME/ Minister of Mining and Heavy Industry G.Yondon, MP J.Bat-Erdene and representatives of the Ministry of Mining and Heavy Industry visited the St Petersburg International Mercantile Exchange (SPIMEX) in Moscow, Russia on March 9.
They held a meeting with representatives led by SPIMEX President Alexei Rybnikov to discuss the exchange's trading rules, regulations governing the exchange, what benefits public and private companies enjoy when they trade on the exchange, launch of trading in coal and management of its operations in connection with the Mongolian cabinet's submission of the bill on mining stock exchange. The Russian side also showed the delegation their online platform and the trades being undertaken at the time of the meeting.
After the constructive discussion, Minister G.Yondon said, "It is my pleasure to see that our colleagues in Russia have gained an abundance of experience in commodity exchange development and I hope sharing the experience will help us," showing an interest in learning from Russia's experience and jointly training specialists in the field. SPIMEX President Alexei Rybnikov expressed readiness to share experience in running a commodity exchange.
Established in 2008, SPIMEX is the biggest commodity exchange in Russia that offers a wide range of products in exchange-traded refined products, crude oil, natural gas, timber and construction materials as well as derivatives.