Views exchanged on making Sven Hedin's collection available digitally
Art & Culture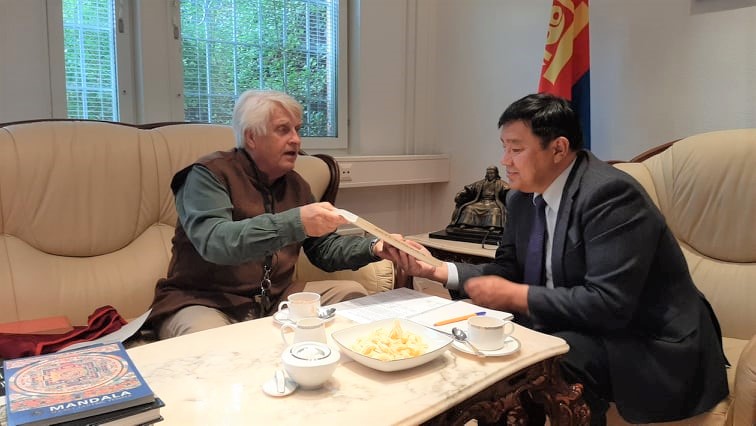 Ulaanbaatar /MONTSAME/. On October 14, Ambassador of Mongolia to the Kingdom of Sweden T.Janabazar held a meeting with Keeper of the Sven Hedin Foundation Håkan Wahlquist.

Sven Hedin was a Swedish scholar, well-known for his research on Central Asia. During the years of 1920-1930, he took various photographs relating to Mongolian history, culture, arts, and way of living, and collected artifacts in the framework of his expeditions and research carried out with a team of researchers. His collection makes up most of the artifacts relating to Mongolian history and culture that are currently kept in Sweden.
During the meeting, views were exchanged on presenting the artifacts being kept in Sven Hedin's collection to the public, making them available to view digitally, organizing a joint exhibition in the framework of the 60th anniversary of the establishment of diplomatic relations between Mongolia and Sweden which will be marked in 2024, and introducing Sven Hedin's photograph collection to the public.
Keeper of the Sven Hedin Foundation Håkan Wahlquist introduced some of the interesting artifacts relating to Mongolia that are being kept at the Ethnographic Museum in Stockholm, and the Museum of World Culture, and expressed support for the Embassy's initiative as cooperation between corresponding ministries and professional institutions are crucial in promoting the artifacts to the public.