Cabinet meeting in brief
Politics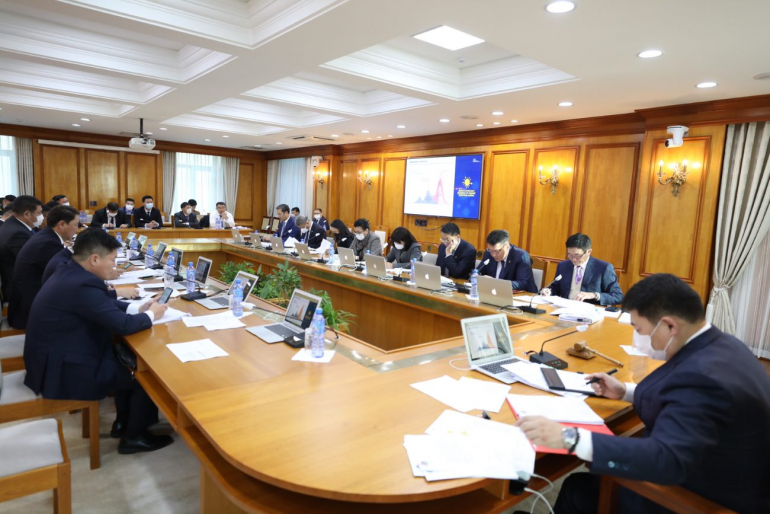 Ulaanbaatar /MONTSAME/ At its regular meeting on September 15, the Cabinet made the following decisions:
The 2022 budget framework statement, amendments to the budget assumption for 2023-2024, and bills on the 2022 budget of Mongolia, 2022 budget of the Social Insurance Fund, 2022 budget of the Health Insurance Fund, and 2022 budget of the Future Heritage Fund and accompanying bills were presented.
The Cabinet approved in principle the concept of the bill on accelerating pandemic economic recovery and instructed Minister of Finance and Minister of Justice and Home Affairs to develop the bill with the Bank of Mongolia, incorporating Cabinet members' proposals, and present it at a Cabinet meeting.
Minister of Finance gave updates on the implementation of state budget funded projects and activities and their financing from the state fund.
E-Mongolia Academy state-owned enterprise was established at the Communications and Information Technology Authority. E-Mongolia Academy will make it possible to introduce information technology advancements to every sector through unified policy and planning for greater efficiency and digitize the government's services and activities.
The Cabinet approved regulations setting sanitary, epidemiological and quarantine requirements for watercraft imports.