Suu JSC joins Blue Ribbon Programme
Economy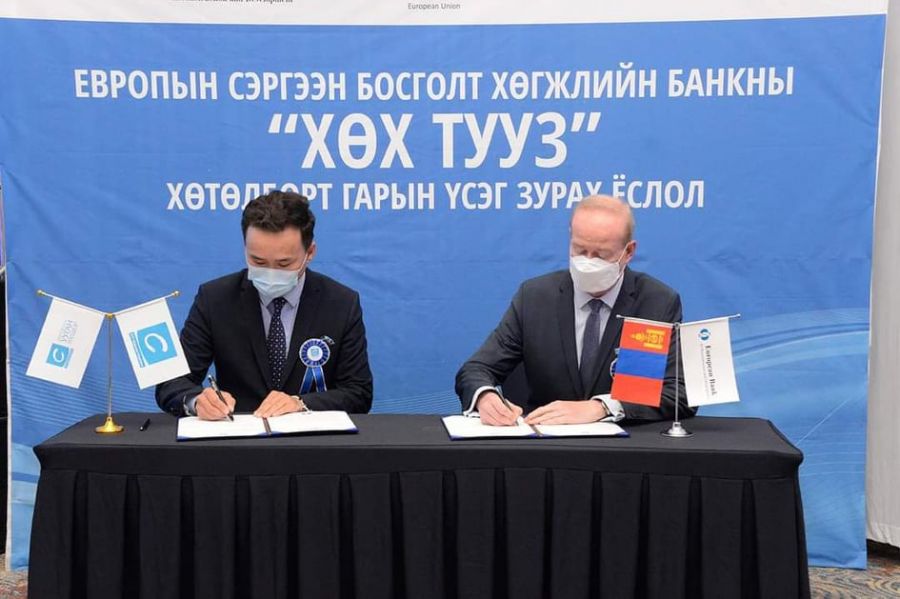 Ulaanbaatar/MONTSAME/. On September 6, the EBRD welcomed Suu JSC to the 'Blue Ribbon' programme. By joining the programme, Suu JSC will receive an international and local advisory services specifically tailored for them. Moreover, the programme supports Suu JSC by offering a wide variety of exclusive know-how solutions and financing options that would maximize their capabilities.

The Blue Ribbons is designed to create a special corporate relationship between a company and the EBRD's network of 150 similar firms from 26 countries. To date, 56 firms have joined the global programme and the Suu JSC became the 57th firm, hailing from Mongolia.
Suu JSC previously received an advisory service from the EBRD and the European Union funded programme in enhancing marketing and improving financial management reporting.
Source: EBRD