Greetings by MONTSAME News Agency Director-General
Society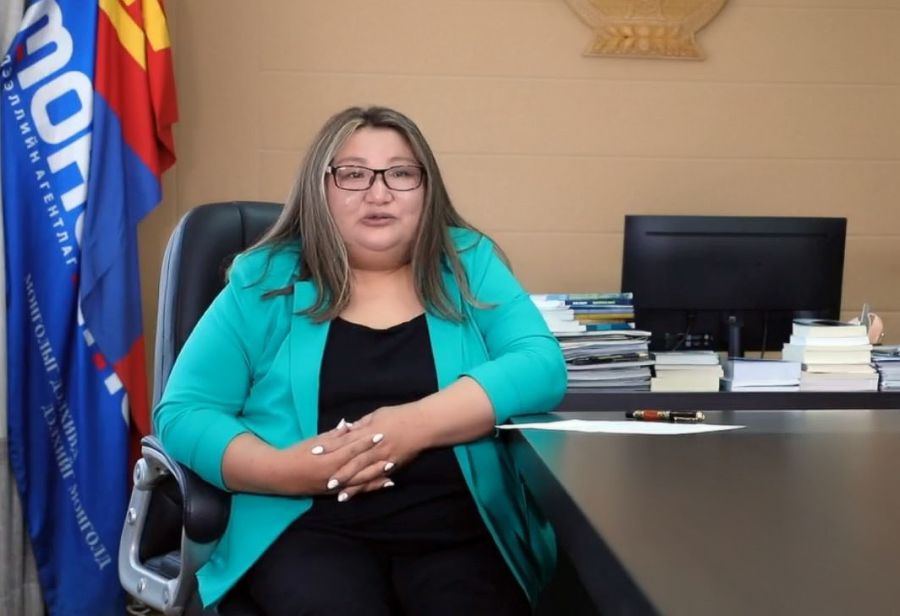 Ulaanbaatar /MONTSAME/. On the occasion of the 100th anniversary of the establishment of MONTSAME National News Agency, the agency's Director-General B.Ganchimeg extended greetings.
With the 100th anniversary of its establishment being marked this year in 2021, MONTSAME National News Agency broadcast its very first news story on March 18, 1921. Shortly after, it was officially established under the initial name, 'MONTA', an abbreviation for Mongolian Telegraphic Agency. In other words, MONTSAME is one of the first organizations to be established in the history of modern Mongolia.
On the evening of March 18, 1921 - the day the Mongolian Partisan Army took back Khiagt, modern-day Altanbulag soum of Selenge aimag, two news stories on the liberation of Khiagt by Mongolian revolutionaries as well as the establishment of the People's Government of Mongolia in Khiagt were transmitted to the Russian news agency ROSTA. The news about the highlight event in the modern history of Mongolia, the first victory of the People's Revolution of 1921, which was reported by MONTA (or modern-day MONTSAME) was published later on the March 30th issue of Russian 'Pravda' newspaper under the title, 'Uprising of Mongolians'.
Since then, MONTSAME News Agency has continuously run its operations with its duty to promote Mongolia to the world. Following the agency's reorganization and the changing of its name to MONTSAME in 1957, a bigger focus began to be put on promoting the country abroad, bringing information about the country not only in Mongolian but also in English, Russian, Chinese, and Japanese. From this, it could be said that MONTSAME has not only served as the VOICE OF MONGOLIA for the past 100 years, but has also become one of the most high-demand media organizations stepping into the next century.
Alongside worthily fulfilling the agency's duty to promote Mongolia to the world, the current team at MONTSAME News Agency brings daily news to the public in Mongolian, English, Russian, Chinese, and Japanese on the website www.montsame.mn as well as publishes the weekly newspapers, 'Khumuun Bichig' in Mongolian script, 'Mongol Messenger' in English, 'Novosti Mongolii' in Russian, 'Menggu Xiao Xibao' in Chinese, 'Mongoru Tsuushin' in Japanese, and the quarterly magazine 'Mongolia Today'.
The past 100 years of history and the coming years of the new century are the years of pride and aspiration for everyone at MONTSAME. We aspire to further strengthen our position as a media organization not only in Mongolia, but also on the regional and global level, and create many proud moments for the agency's history.
On the occasion of the 100th anniversary of the establishment of MONTSAME National News Agency, I extend my greetings to all of our partnering domestic and foreign agencies and organizations, individuals, dear readers and all staff and employees of the MONTSAME, who made history for the organization throughout the years, wishing you all the best!
Director-General of MONTSAME News Agency,
Honored Cultural Figure of Mongolia,
Journalist Ganchimeg Badamdorj