New Chinggis Khaan International Airport opens
Society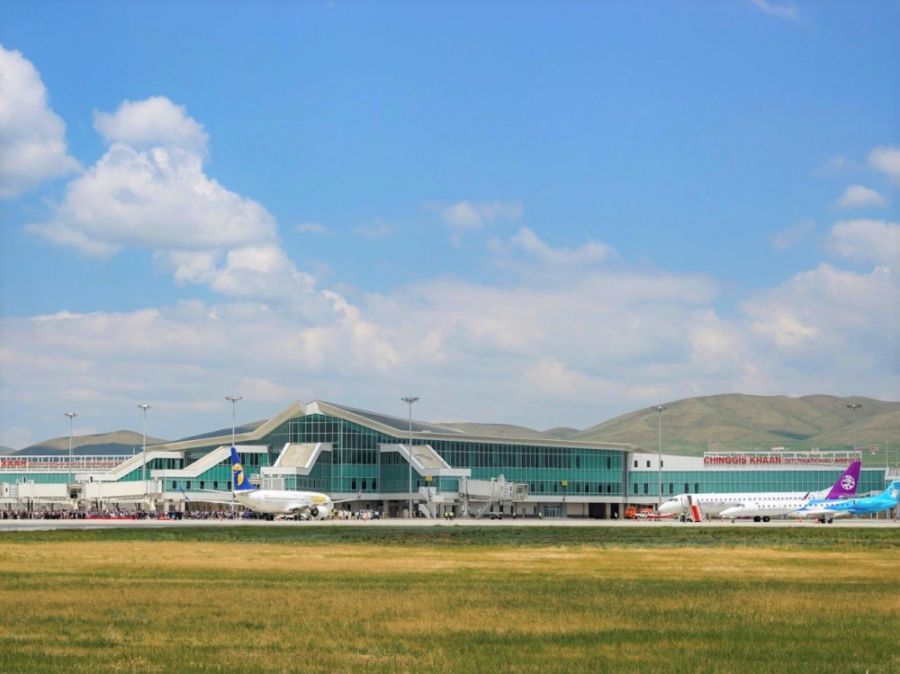 Ulaanbaatar /MONTSAME/. On July 4, Sunday, the new Chinggis Khaan International Airport, built with a soft loan funding from the Government of Japan, officially opened with the first flight departed to Tokyo, Japan, as operated by MIAT Mongolian Airlines – national flag carrier.

Chinggis Khaan International Airport, situated 50 km south of the capital city of Ulaanbaatar - Khushigt Valley, Tuv aimag, is the largest international air facility in the country, covering an area of 104,200 square meters of aerodrome and 35,300 square meters of passenger terminals, with an annual passenger handling capacity of 2 million. The airport has one runaway with the length of 3,600 meters and the width of 45 meters, equipped to accommodate large aircraft.
With prime contractor - a partnership of Mitsubishi and Chiyoda corporations, the airport was built through financial cooperation between the Government of Mongolia and the Government of Japan, and meets international standards and utilizes advanced Japanese technology. The airport development project was implemented with total funding of JPY 65.6 billion between June 2013 and April 2020.
According to the Japanese Embassy in Mongolia, 12 airlines will operate at the new airport, including, MIAT, Aero Mongolia, Hunnu Air, Eznis Airways LLC, Air China, Aeroflot, Turkish Airlines, Korean Air, Asiana Airlines, Air Busan, SCAT Airlines and Angara Airlines. "The new Ulaanbaatar international airport will become a new symbol of cooperation between Japan and Mongolia, provide security, and make a valuable contribution to Mongolia's economic development, including the development of tourism, freight, and aviation."
The airport now replaces the previously-operating Buyant Ukhaa Airport – later named as Chinggis Khaan International Airport, in order to provide for increasing travel demands and to ensure complete safety of air travels.
The Government of Japan took part in the development project of the new airport as well as relocation plan development, runaway maintenance, fuel supply maintenance, management of airport leases and pricing strategies together with Japan International Cooperation Agency.
A New Ulaanbaatar International Airport LLC was established jointly by partnership of Japanese companies and the government of Mongolia under a concession contract. This is the first time a private company taking responsibility of the management of an airport in Mongolia.
Starting from July 4, public transport buses are operating from four locations in Ulaanbaatar city to the new airport. One-way trip between the airport and Ulaanbaatar city is expected to take around 80-100 minutes.