Stock Exchange weekly review /June 21-25/
Daily Finance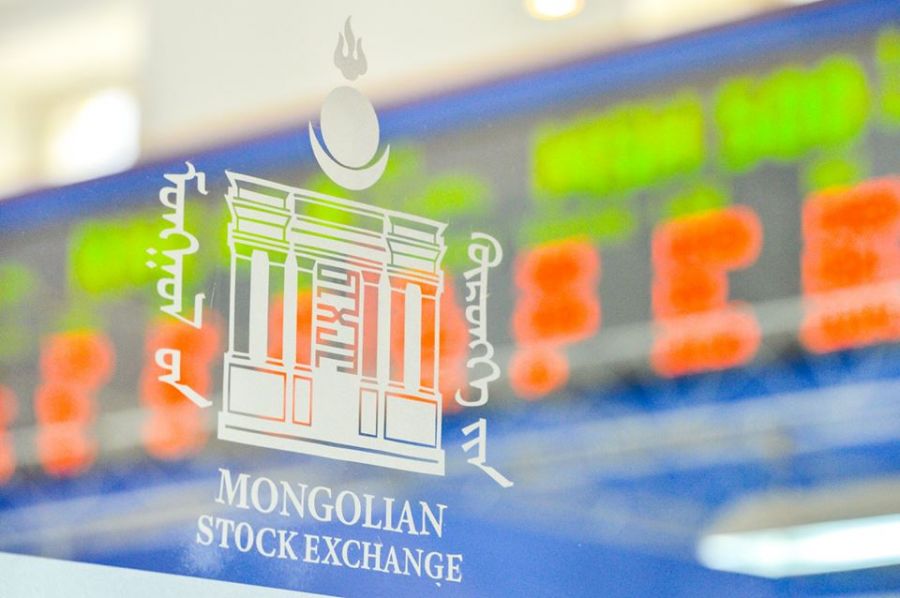 Ulaanbaatar /MONTSAME/. During the week of June 21, 2021 to June 25, 2021, MNT 9,528,234,425.58 worth of securities were traded through 5 trading sessions on the MSE.
1. STOCK TRADING:
Secondary market trading:
59 companies' 2,591,769 shares worth MNT 1,338,903,361.23 were traded.
Most actively traded stocks:
Most active brokerage firms:
Note: Total transaction includes buy and sell trades.
2. CORPORATE BOND TRADING:
During the period between June 21, 2021 to June 25, 2021, 278 Corporate bonds worth MNT 78,836,540 were traded. 80,000 corporate bonds worth MNT 8,000,000,000 were traded on the primary market of 'Invescore Bond'.
3. TRADING OF UNITS OF CLOSED-END INVESTMENT FUND
Secondary market trading:
On the secondary market trading of the closed-end investment fund, 372,057 units worth MNT 87,102,041.55 were traded.
As of June 25, 2021, total market capitalization of MSE was MNT 3,728,889,151,406.72, the TOP-20 index increased by 1.14% to stand at 32,271.85 units.
Source: Mongolian Stock Exchange