'Let's save jobs' online demonstration being held
Society
Ulaanbaatar /MONTSAME/. May 1 has been celebrated around the world as "International Workers' Day".
On May 1, 1886, the U.S. and Canadian factory workers went on mass strike demanding the eight-hour workday.
Today, May 1, 2020, the Mongolian National Chamber of Commerce and Industry (MNCCI) declared the day a "Workplace Day" and called on the private sector and the government to work together to overcome the economic crisis caused by the COVID-19 pandemic. In this regard, 'Let's save jobs' online demonstration as well as "Owner-less Tools Demonstration" in front of the Central Sports Palace in Ulaanbaatar are being held today.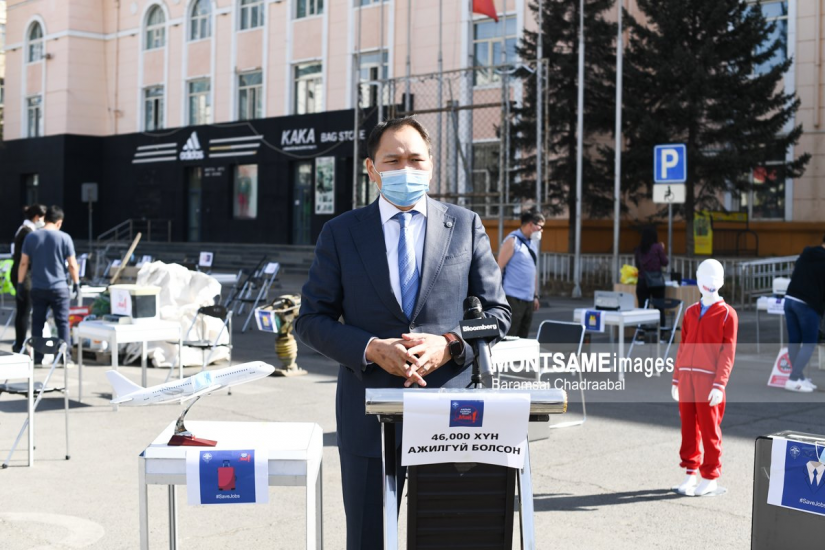 The "Owner-less Tool Demonstration" which is taking place between 08:00 to 17:00 features empty chairs, sewing machines, computers, construction hats, work vests, hammers and nails.
The demonstration aims to voice the voices of those who lost their jobs during the COVID-19 pandemic and to warn the government and society that the number of owner-less tools will continue to rise unless significant measures are taken to boost the economy and save jobs.