Ambassador to Russia visits Financial University of Russia
Society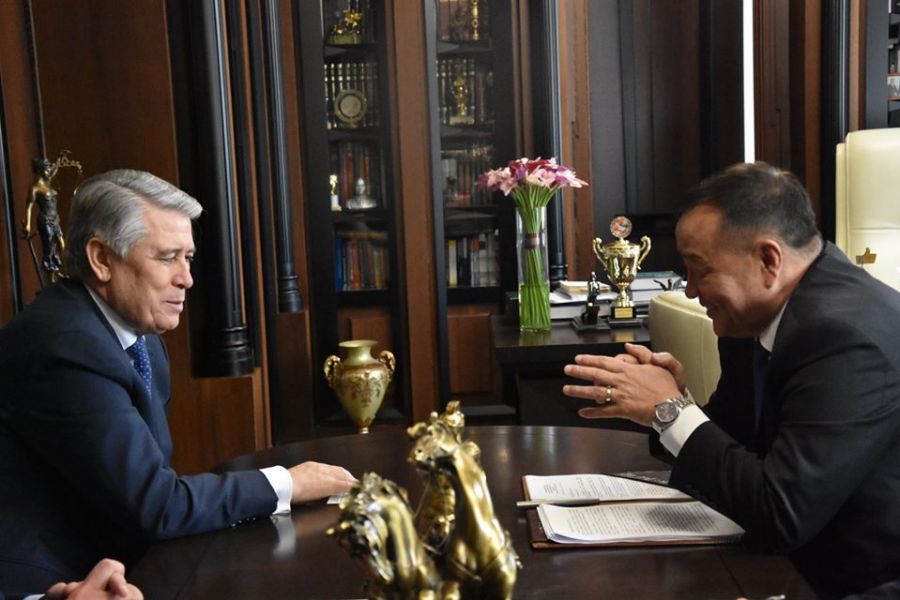 Ulaanbaatar /MONTSAME/ Ambassador of Mongolia to the Russian Federation D.Davaa on February 18 visited the Financial University under the Government of the Russian Federation (FinU) and met with its rector and Mongolian students.
At his meeting with the university's rector Mikhail Eskindarov, the ambassador emphasized that hundreds of top banking and financial specialists of Mongolia received their education at FinU and expressed his hope that many more Mongolians will gain a world-class education at the university that currently has almost 70 Mongolian undergraduate and graduate students.
Noting that dozens of Mongolians have studied at the university between the 1970s and the 1980s, Mr. Mikhail Eskindarov expressed pleasure that the number of Mongolian students at the university has been growing over the recent years. "Mongolian students show good academic and disciplinary performance. We are grateful that they actively participate in the events organized by the university," he said, while putting forth a request to establish cooperation with Mongolian universities.
Ambassador D.Davaa then held a meeting with Mongolians studying at the institution, giving the students some advice and answering the questions posed by them. At the beginning of the meeting, FinU junior Ts.Khureltuya gave detailed information about the activities and achievements of the university's Mongolian student community.
After giving inspiring advice to the students on the attainment of quality education, personal development, and how to motivate themselves to become skilled workforce, the Ambassador said he is pleased that the university's chief executives value the performance of Mongolian students. "Last year, for example, four Mongolians graduated from FinU that has high requirements with red diplomas in their hands. I am fully confident that more and more Mongolian students will graduate the university with flying colors in the future," he said.
Lastly, Ambassador D.Davaa toured the financial museum of the university.