Agriculture Minister meets Vietnamese Deputy Prime Minister
Politics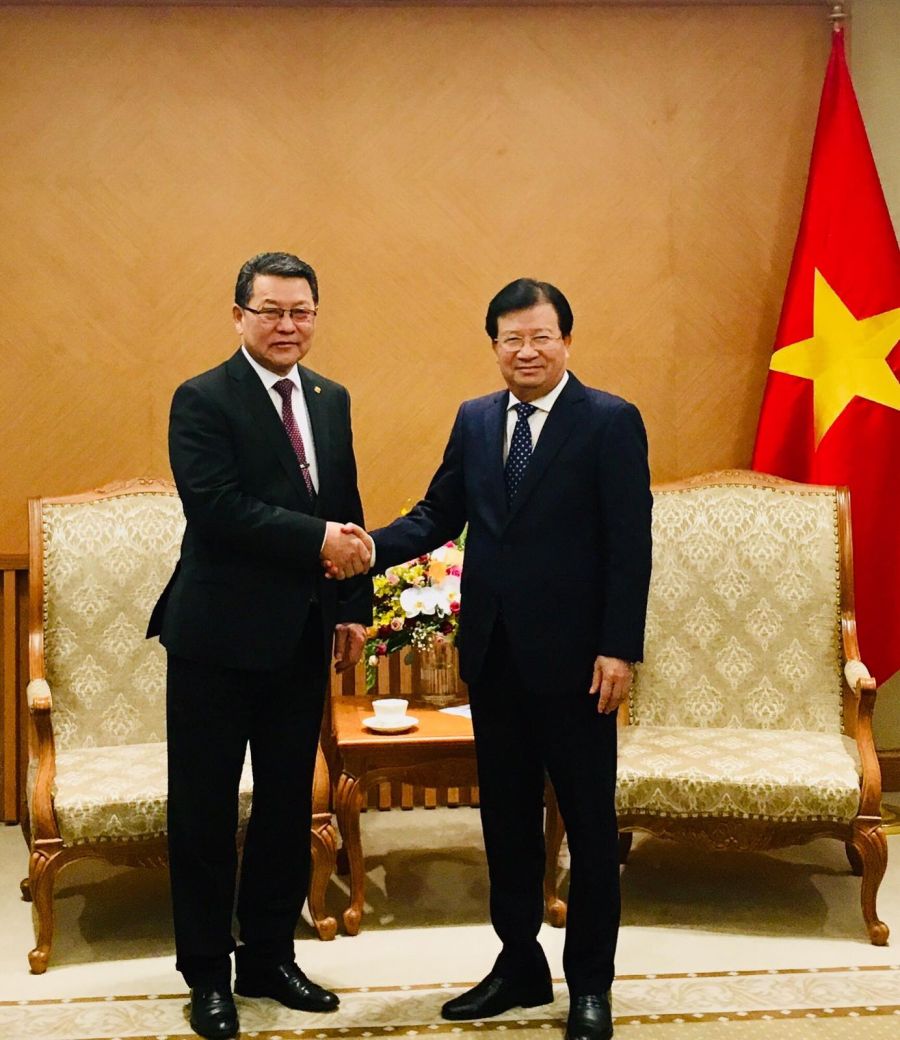 Ulaanbaatar/MONTSAME/. Ch.Ulaan, Minister of Food, Agriculture and Light Industry and Head of Mongolian side to the Mongolia-Vietnam intergovernmental committee, met with Mr.Trinh Dinh Dung, Deputy Prime Minister of Vietnam in Hanoi, Vietnam on December 6.

Mr.Dung noted that Mongolia and Vietnam traditionally support each other during the hard time and there are possibilities to expand bilateral cooperation in trade, economy, investment, culture, education, science and technical fields based on the strong political ties.
Praising the increasing frequency of high-level talks and deepening bilateral trust, Mr. Dung also underlined the importance of implementing the works agreed as a result of recent 17th intergovernmental committee meeting. As road, transport and logistic issues are emerged in order to boost actual economic cooperation, he commended the exchanges of views of certain issues on expanding air relations and railway and sea transportation cooperation, conducting direct and charter flights and using a terminal at Vietnamese sea port, during the committee meeting.
For his part, Ch.Ulaan expressed his satisfaction that the sides deliberately discussed certain matters and reached agreement during the 17th meeting of the Vietnam-Mongolia Intergovernmental Committee for Economic, Scientific and Technical Cooperation. The sides agreed to take important measures to further bolster economic, trade and investment cooperation towards the goal of USD100 million in trade in the near future and seek a possibility to export agricultural and mining goods including meat and meat products, leather, wool and cashmere products and coking and coking coal to Vietnam.
Mongolia is interested in importing rice, coffee, aquatic products, fruits and others from Vietnam, Ch.Ulaan said.
This year's committee produced an actual result that the sides came into a decision to exchange veterinary quarantine and inspection working groups in January, 2020. Moreover, they talked to provide required information to investors on time and promote cooperation of businesspeople of the two countries.