ADB loan continues support to improve Ulaanbaatar's air quality, public health
Society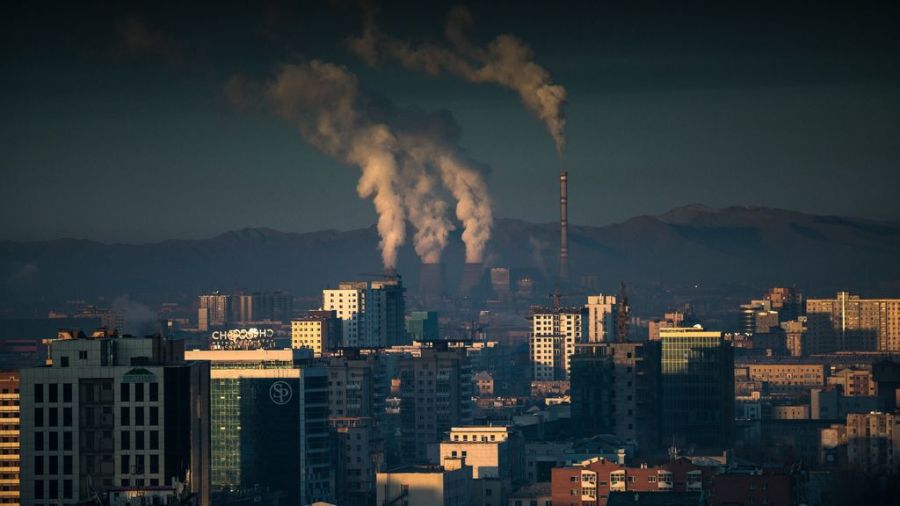 Ulaanbaatar/MONTSAME/. On December 5, the Asian Development Bank (ADB) has approved a $160 million loan to continue supporting the Government of Mongolia's policies and actions to improve the air quality and health in the country's capital, Ulaanbaatar.
"Air pollution in Ulaanbaatar has improved significantly, but there is still work to be done to protect the health of people in the city, especially children and those in ger areas that are highly exposed," said ADB Country Director for Mongolia Mr. Pavit Ramachandran. "Clean air is central to long-term, environmentally sustainable growth in Mongolia."
Air pollution is high in Ulaanbaatar due to the rapid migration to the city, resulting in a sharp increase of informal settlements known as ger areas, which depend on coal used for heating and cooking. Pollution is particularly high during the winter season and often exceeds limits recommended by the World Health Organization by nine times. The United Nations Development Programme has estimated that pollution costs Mongolia 5.6% of its gross domestic product every year.
The loan is the second to support improved policies, regulatory and institutional capacity, and actions to tackle air pollution in Ulaanbaatar.
ADB approved a $130 million loan in March 2018 that has helped improve air quality management efforts; enacted measures to cut pollution and protect health; and established mechanisms to cut pollution in urban development, energy, and transport. The loan piloted the replacement of raw coal with less-polluting briquettes and a program for pneumonia vaccines. These along with the government's ban on raw coal and other initiatives have led to improved air quality in the early months of the current winter season, with dangerous air particulate concentrations around 46% lower than two years ago.
ADB's support for the program's second phase will continue these reforms. Actions will include improved air quality monitoring; support for distribution and sales of briquettes and awareness of their safe use; training to implement the Excellence in Design for Greater Efficiencies standards for energy efficient buildings; approval of low-cost loans for future green heating products; development of a policy on nationwide rollout of pneumonia vaccines; and long-term integrated urban and energy plans for greener development in Ulaanbaatar. The program will identify and assess both centralized and decentralized options for longer term heating needs in the ger areas. A study will also be conducted to introduce new affordable night-time heating tariffs for low income ger households.
ADB has been a leading partner of governments in Asia and the Pacific managing air pollution and improving cities. ADB's support for the program's second phase will incorporate lessons from air quality improvement projects in the Greater Beijing–Tianjin–Hebei Region of the People's Republic of China. ADB is also helping to improve urban planning and redevelopment of ger areas, including providing project loan support to build eco-housing units in Ulaanbaatar that are affordable, low-carbon, and climate-resilient.
ADB is committed to achieving a prosperous, inclusive, resilient, and sustainable Asia and the Pacific, while sustaining its efforts to eradicate extreme poverty. In 2018, it made commitments of new loans and grants amounting to $21.6 billion. Established in 1966, it is owned by 68 members—49 from the region.
Source: ADB Mongolia