NEMA authorities visit Turkey
Society
Ulaanbaatar /MONTSAME/ A delegation led by Head of the National Emergency Management Agency (NEMA), Major-General T.Badral worked in Ankara, Republic of Turkey on November 28.
During the working visit, the NEMA delegation signed a cooperation document with the General Directorate of Forestry of Turkey (OGM), a government agency responsible for forest fire management and forestry and got acquainted with the operations of the country's Forest Fire Management Center and Kıvanç company that makes firefighting products. The parties agreed to collaborate in upskilling employees in preventing and fighting wildfires.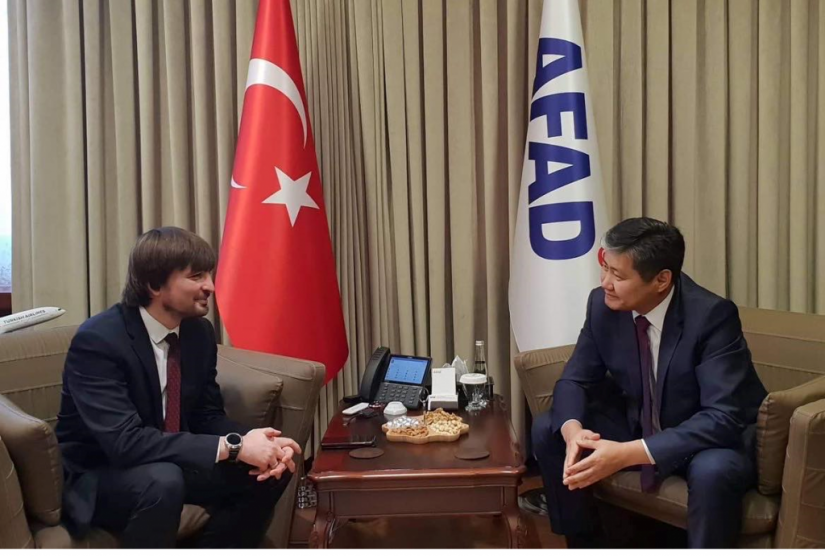 Moreover, the delegation called on the Turkish Deputy Minister of Interior İsmail Çatakli and Head of Disaster and Emergency Management Authority of Turkey (AFAD) Dr. Mehmet Güllüoğlu. With Mr. Mehmet Güllüoğlu, the representatives talked about actively working together in preparation for earthquakes and agreed to have further discussion on exploring and introducing the country's advanced technologies in that regard. Situated in seismically active area, Turkey has been faced with quite a number of powerful earthquakes and has deployed over 1.100 seismic monitors across its territory and possesses abundant experience in the area.