Child friendly Bayankhongor program signed
Society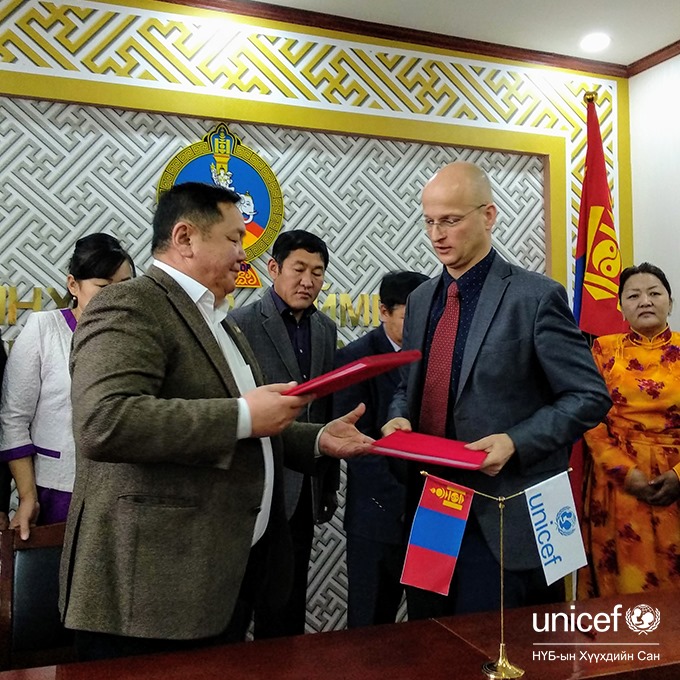 Ulaanbaatar/MONTSAME/. Mr. Alex Heikens, Representative of UNICEF Mongolia, and Mr. Batjargal Gonchigdorj, Governor of Bayankhongor province, signed a two-year Work Plan (2020-2021) for the 'Child friendly Bayankhongor' the joint program last week.
Since the joint program started, key indicators related to children's health, education, nutrition, child protection, water, sanitation and hygiene in Bayankhongor have improved, including exclusive breastfeeding at 73% (national average 50%), stunting rate at 11% (western regions 17%) and increased participation of children in local decision making process. Around 1500-2000 children actively participate in monthly local government meetings and decision making.
Under the 'Smog-Free Bayankhongor' initiative by UNICEF Mongolia, Swiss Cooperation in Mongolia and Bayankhongor province, CHIPS (Cooking, Heating, Insulation, Product and Service) packages were distributed to 200 households in the province this year.
Source: UNICEF Mongolia