Mine Reclamation Technology Education Center opens
Society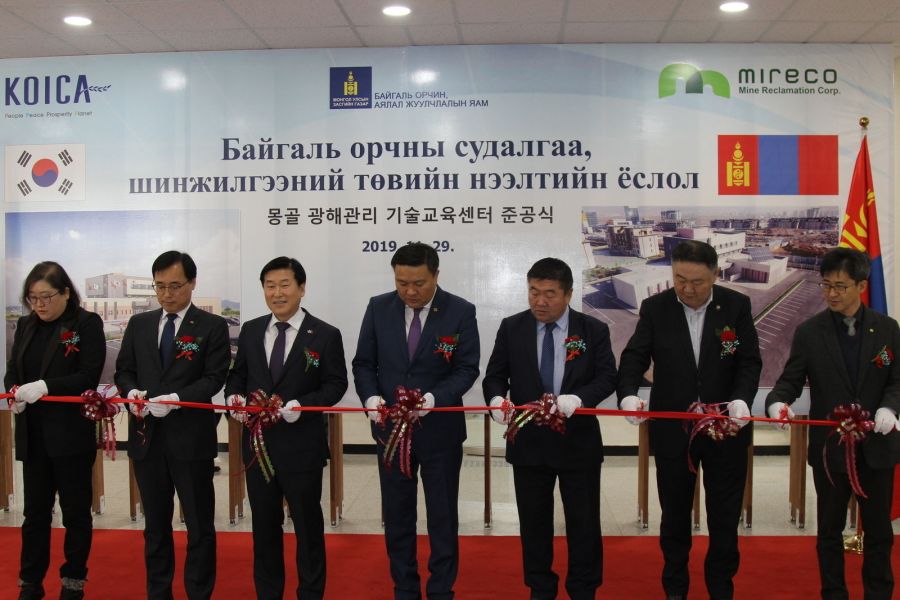 Ulaanbaatar /MONTSAME/ The Mine Reclamation Technology Education Center has been founded with non-refundable aid of USD 5.8 million of the Korea International Cooperation Agency (KOICA) and the building dedication ceremony was held on November 29. The center which covers 2,125 square meter, is comprised of lecture hall, laboratory and information cabinet.

In 2016, the Governments of Mongolia and the Republic of Korea established an agreement on reducing adverse impacts caused by mining in Mongolia, developing mining which will bring less adverse environmental impact and improving capacity to make rehabilitation through setting up a research and training center on mine reclamation.
At the ceremony, Minister N.Tserenbat said "I am confident that the center will become a model center of training and promotion on prevention from environmental pollution and degradation that might be caused by manufacturing and services, reduction of pollution, making rehabilitation as well as developing accountable mining. The Ministry will work for providing environmental information to rural environmental workers, entities that have special license on mineral exploration, NGOs for the environment and nature, researchers and students and training them, supporting to conduct researches and developing eco-friendly green technology and methodology."