Peacekeepers celebrate UN Day
Society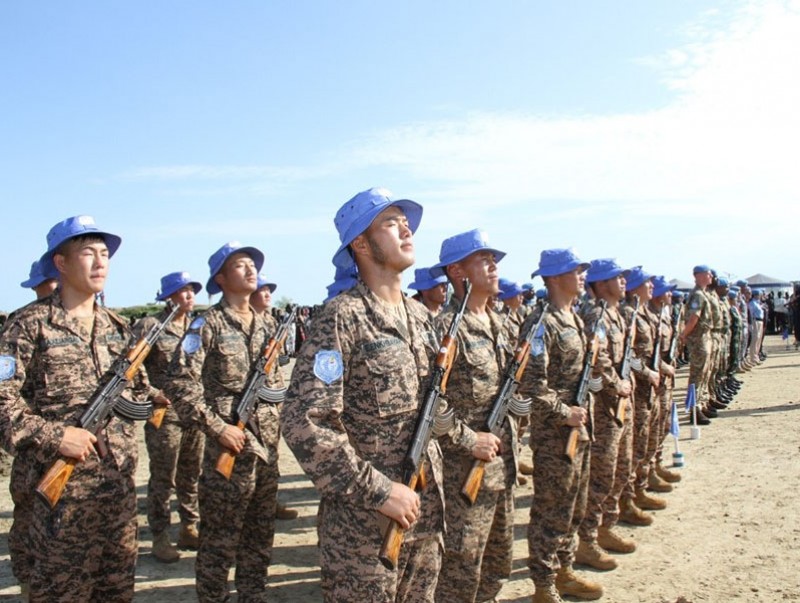 Ulaanbaatar/MONTSAME/. The HQ Sector North of the UN Mission in South Sudan (UNMISS) gave over 20 training to moto shooting battalion including, 'Actions of defense force in South Sudan and changes of timely situation', "The Role of Military Force in Peacekeeping Operations', 'Rules for the Protection of Civilians,' 'Roles and Participation of Humanitarian Organizations in the Republic of the South Sudan" as well as others on October 20-25.
In the course of the training, practices were conducted under the theme of 'Communication Techniques' and 'Tactical Operations of the Military Sector and the Role of UN Police'. At the end of the training, the staff's partial practice was also carried out.
Alongside the training, Unity State of HQ Sector North organized several events on the occasion of United Nations Day on October 24. One of the events was a military march held at the refugee camp in Bentiu, South Sudan.
Moreover, a reception was organized at Khubilai camp of Mongolian peacekeepers for workers and peacekeepers of many countries who are serving in the country under the UN's blue flag. During the reception, a cultural concert was performed.