Meeting on gender equality held with development partners
Society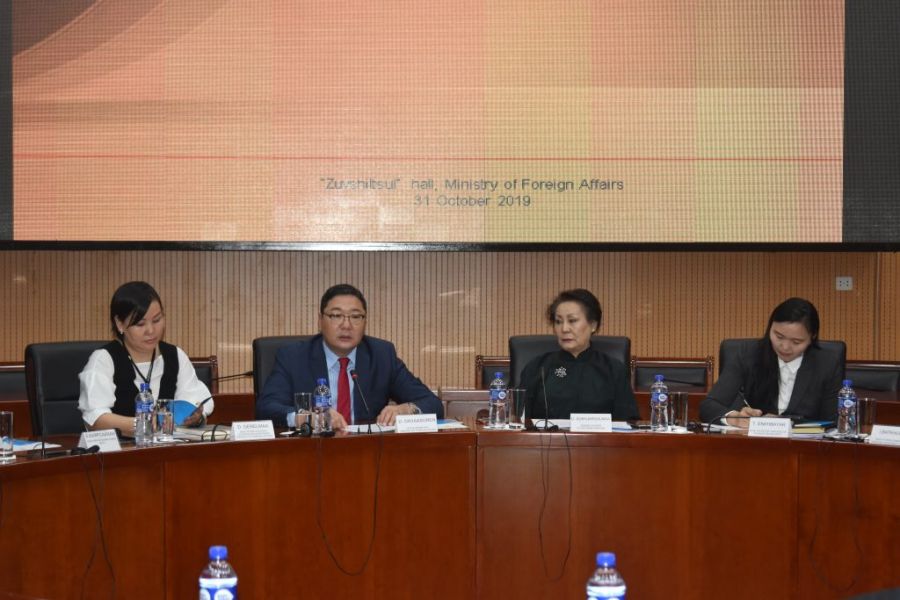 Ulaanbaatar/MONTSAME/. The Ministry of Foreign Affairs of Mongolia and National Committee on Gender Equality co-organized a meeting on October 31 with development partners in Mongolia to exchange views on ensuring unity of projects and programs on gender equality.
In his opening speech, State Secretary of the Ministry of Foreign Affairs D.Davaasuren said, "Accepting that ensuring gender equality is a main path and inseparable part of the development based on human rights, Mongolian Government aims to introduce gender concept in all development policy and actions. To solidify achievements, international cooperation and assistance are still important for us like before in order to find solutions to newly emerging matters."
During the discussion, government organizations --the Ministry of Foreign Affairs, Ministry of Finance, National Development Agency and National Committee on Gender Equality—bilateral and multilateral development partners shared views on programs and actions implemented in ensuring gender equality, and optional solutions for common problems. They agreed to regularly hold the meeting further.