27.2 thousand tons of meat exported
Economy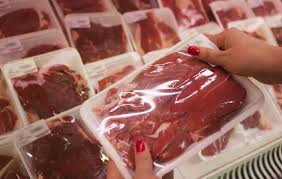 Ulaanbaatar /MONTSAME/. According to the statistics of customs office, a total of 27.2 thousand tons of meat, including 13.5 thousand tons of horse meat, 1045 tons of mutton and goat meat, 855 tons of by-products and 11.8 thousand tons of heat-processed meat has been exported in the first nine months of this year.
Also, the Ministry of Food, Agriculture and Light Industry reported that the heat-processed meat export has reached 11.8 thousand tons and tends to increase further. The export of heat-processed meat made up 34 percent or 10 thousand tons in the total meat export in 2018 and 51 percent or 5957.6 tons of beef, 5800.0 tons of mutton and goat meat –in 2019 respectively.
There is likely to be price fluctuations and shortage of meat supply in central urban area due to the increase of heat-processed meat export and preparations of export-orientated meat stock. To prevent of it, officials said, a protocol on quarantine, veterinary and hygienic conditions and requirements in times of the export of heat-processed meat will be enforced. In regard with it, relevant organizations are carrying out inspections on meat exports.
A. Enkhsarnai