11th "Ulaanbaatar" International Film Festival to take place
Society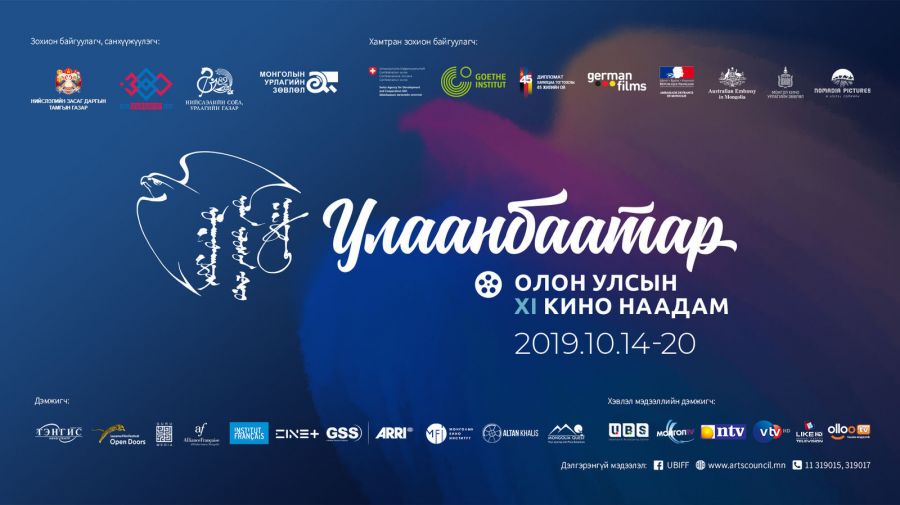 Ulaanbaatar /MONTSAME/. On the occasion of 380th anniversary of Ulaanbaatar city, "Ulaanbaatar" International Film Festival (UBIFF) will be co-organized by City Mayor, City Arts and Culture Department, Arts Council of Mongolia, Mongolian Film Council, Swedish International Development Cooperation Agency, Embassy of France, Embassy of Australia, Goethe Institute Mongolia and Nomadia Pictures LLC on October 14-20 with an objective to improve international cooperation in film industry, to develop Mongolian film industry, to present the best films that received awards from well-known prestigious film festivals to local community.
The festival consists of five main parts including Mongolian film competition, International Non-competitive, The featured country film program, Film forum, Film-making workshop. 18 award-winners from well-known International Film Festivals including Cannes, Venice, Berlin, Toronto, Locarno, Shanghai, Sydney, Edinburgh, Munich will be presented during the festival. For instance, Cannes Film Festival Palme D'or award winner "Parasite" directed by Bong Joon-ho, "God Exists, Her Name is Petrunya" directed by Teona Strugar Mitevska etc.

Germany was chosen as a featuring country for this year's Ulaanbaatar International Film Festival. In the framework of the "German movie" program, Mehmet Akif Büyükatalay's "Oray", Angela Schanelec's "I was home, but.." and Nora Fingschdeith's "Systemsprenger" will be presented with the support of Goethe Institute Mongolia.
Furthermore, together with the Nomadia Pictures LLC and support of Cineplus LLC, Global Smart Solution LLC and Mongolian Quest LLC, UBIFF is organizing Mongolian film competition, Film workshop and forum to improve the skills of local filmmakers, support international level filmmaking and contribute Mongolian film industry.
Filmmaking workshop "From Film Making to Film Exporting" will have two parts. Screenwriter Marietta von Hausswolff von Baumgarten, Film marketing strategist Matias Noschis, Head of the Open Doors programme of the Locarno Film Festival Sophie Burdon and adviser Paola Bertholin will share their knowledge and experiences on making film and improving the project during the 3-days workshop.
In addition, Ulaanbaatar International Film Festival Film Forum will be held on October 18. Representatives of Mongolian and International directors, producers and actors will exchange views on film-screening and film-marketing strategy. Moreover, the participants of Locarno Film Festival will share their experiences based on their previous achievements.
The organizing committee members were appointed. Film Director, Author, State Honored Artist G.Jigjidsuren was appointed to work as an artistic director in Mongolian Film Competition section, Organizing Committee member of Cannes Film Festival "Directors' 2 weeks" programme Anne Delseth as an artistic director of Non-competitive film program, International Film Festival Adviser Tibu Brak as a program maker, Producer of Guru Media Ts.Ariunaa as a Mongolian Film program adviser.