Mongolian 17 athletes receive the Olympic scholarship
Sports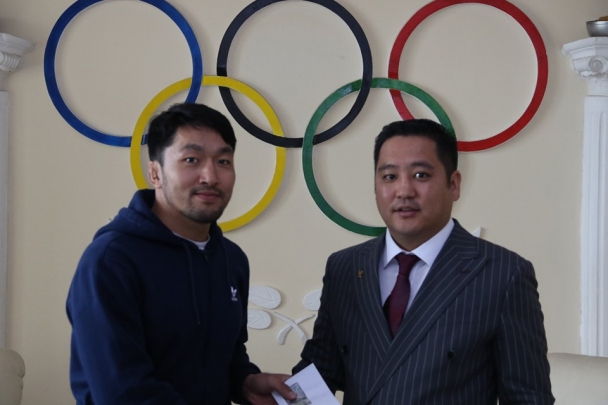 Ulaanbaatar /MONTSAME/. Mongolia's 17 athletes have been qualified to receive Olympic Scholarships for Athletes 'Tokyo 2020'. As a result of candidature submission by the Mongolian National Olympic Committee (MNOC) and sports' federations for the consideration of the athletes, 17 athletes have been chosen to be involved in the International Olympic Committee's Olympic Solidarity Scholarships.

On October 3, Secretary General of MNOC and Olympic champion E.Badar-Uugan held a meeting with the 17 athletes, coaches and representatives of sports federations and presented scholarship certificates to the athletes.
The athletes who qualified to receive 'Tokyo-2020' Olympic scholarships are D.Sumiya, G.Odbayar, L.Otgonbaatar and Yo.Baskhuu (Judo); O.Gundegmaa, Ts.Munkhzul and G.Nandinzaya (Shooting); B.Chinzorig and M.Namuun (Boxing); S.Tserenchimed, E.Bekhbayar, T.Tulga and A.Battsetseg (Wrestling); P.Temuujin (Taekwondo), D.Gantulga (Athletics), J.Gantugs (Archery) and M.Ankhtsetseg (Weightlifting).
The Olympic scholarship programme offers NOCs the possibility to obtain financial assistance for a limited number of selected athletes who are showing achievements to be qualified for the Olympic Games and win medals.
A.Enkhsarnai