Largest state-owned companies present at Open Door Days event
Economy
Ulaanbaatar /MONTSAME/. The Government's Open Door Days, kicked off yesterday at the central square, started with presentations of some of the Mongolia's largest state entities, Erdenet Mining Corporation, Development Bank and Erdenes Mongol.
At the Open Door Days event of the Erdenet Mining Corporation, the company's Deputy Director for development issues P.Enkhbat delivered presentation of the Erdenet Mining Corporation, saying "The performance of the state-owned enterprise for the first eight months of 2019 has fully met the performance plan and around MNT 688 billion was brought in to state and local budgets. The Erdenet Mining Corporation has announced this year as a Year of Investment, carrying out technical reforms in several stages. In particular, millMAX™ pumps produced in the USA as well as a new line with inert-gas equipment of the WEMCO brand will be put into use in a short time at the powder enrichment processing factory".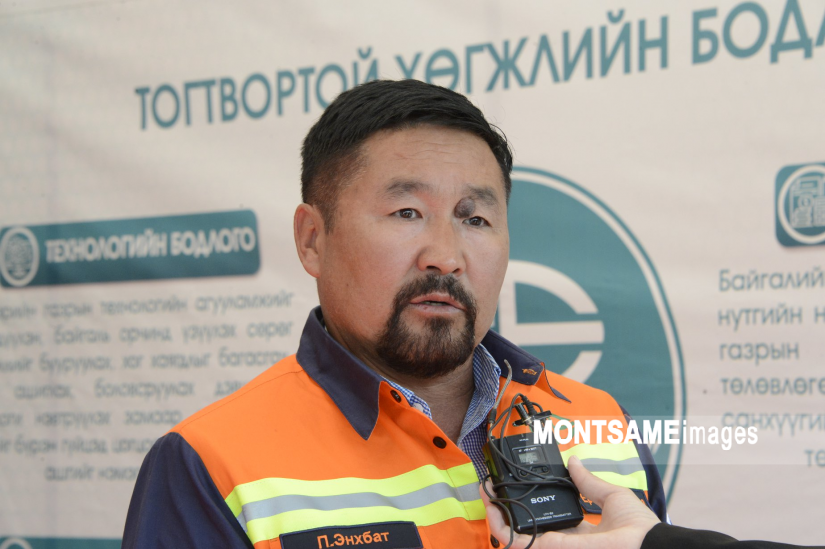 The Deputy Director also noted that the company has been implementing 5 major projects for the duration of 15 years until 2030, including building of copper concentrate enrichment and gas metallurgical processing plant, a project to introduce new technologies in open pit mine, cathode copper plant and re-determine the reserve.
Another company organized their Open Door event at the central square was Erdenes Mongol LLC and the company and its subsidiary companies, such as Gashuunsukhait Auto Road LLC, Mon Atom LL, Erdenes Methane LLC, displayed the latest development projects in their presentation. P.Gankhuu, CEO of Erdenes Mongol LLC noted that the company has been focusing on development of energy and road infrastructure development aside from its mining production in order to broaden its activities. The highlights of their presentation include,

- The company's subsidiary Erdenes Methane has commenced a project to determine the reserves of methane gas and formulate technical and economic feasibility study.

- A project of electricity export to China based on the brown coal plant of Shivee-ovoo.
- A project of the The Erdenes Steel LLC to build coking coal and steel production plant.
- Tavantolgoi-Gashuunsukhait auto road construction, which is the main getaway of coal export, has been accelerated.
The Government's Open Door Days to continue until September 27 at the central square.