Mongolia to be involved in Child Protection Compact Partnership
Society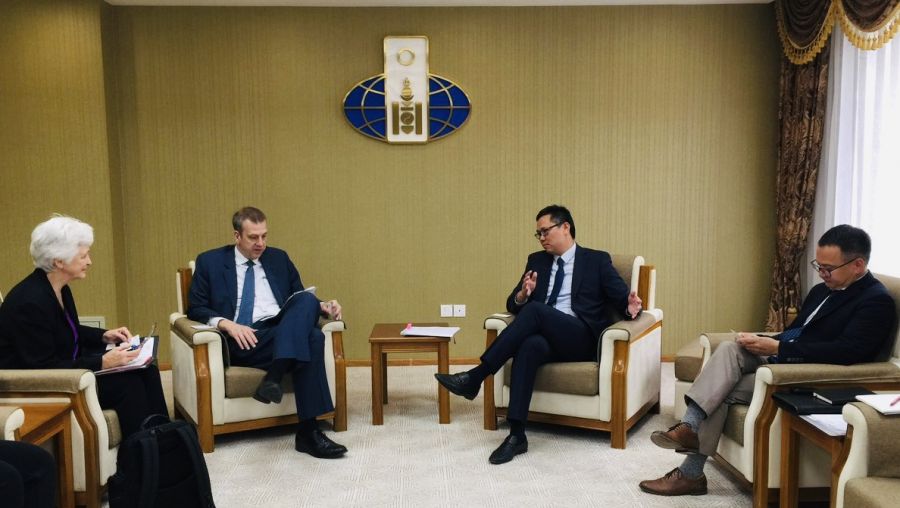 Ulaanbaatar /MONTSAME/ Director General of the Consulate Department of the Ministry of Foreign Affairs L.Munkhtushig and Deputy Director of MFA's Department for Americas, Africa and Middle-East D.Ganbold yesterday met with delegates led by Ms. Jane Sigmon, Senior Advisor to the Director of the U.S. State Department's Office to Monitor and Combat Trafficking in Persons.
Mongolia is to be involved in a Child Protection Compact (CPC) Partnership, which is one of assistance programs provided by the U.S. to other countries, and the sides exchanged views on establishing the compact partnership.
A CPC Partnership is significant to intensify efforts and improve coherence between the Government of Mongolia and civil society organizations that are combating child trafficking and resolving issues related to it. By involving in the compact partnership, financing of USD 5 million is available to be granted within U.S. assistance for combating human trafficking for the activities and efforts to protect children and combating child trafficking in Mongolia.
The United States signed the first CPC Partnership with Ghanaian Government in 2015 and since then the partnership has been established with Philippines, Peru and Jamaica.