Global brands and manufacturers show interest in Mongolian cashmere
Economy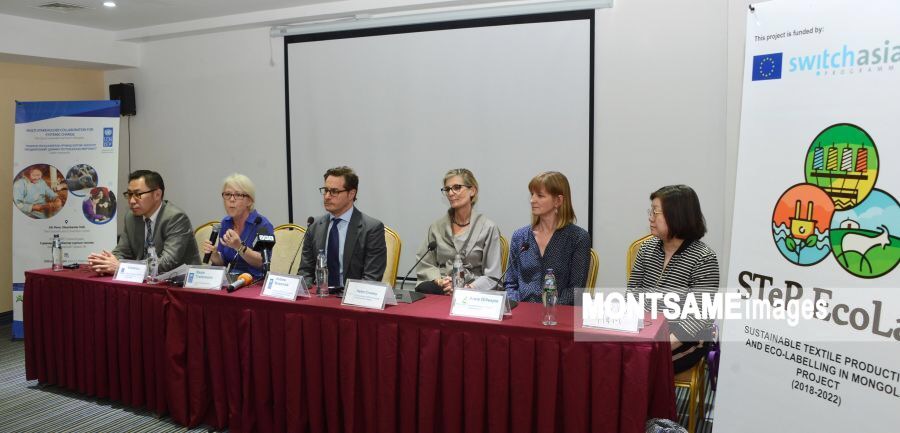 Ulaanbaatar /MONTSAME/. Large scale international brands, such as Gucci, and H&M, have expressed their readiness to partner if cashmere is prepared in an environmentally friendly and sustainable way in Mongolia.

The statement was made by representatives of the aforementioned companies during the conference that was jointly organized by the UNDP and the Ministry of Food, Agriculture and Light Industry under the theme, 'Multi-Stakeholder Collaboration for Systemic Change: The Case of Sustainable Cashmere in Mongolia' on June 12. The discussion was held in aims of developing environmentally friendly cashmere production and supporting the initiative in Mongolia.
In her opening speech, UNDP Resident Representative Ms. Beate Trankmann highlighted that companies are against wholesale production of cashmere, and have begun to consider the environment, livestock and livelihoods of cashmere producers comprehensively, and noted that Mongolia has the opportunity to promote the value of traditional animal husbandry—livestock herding that is close to nature.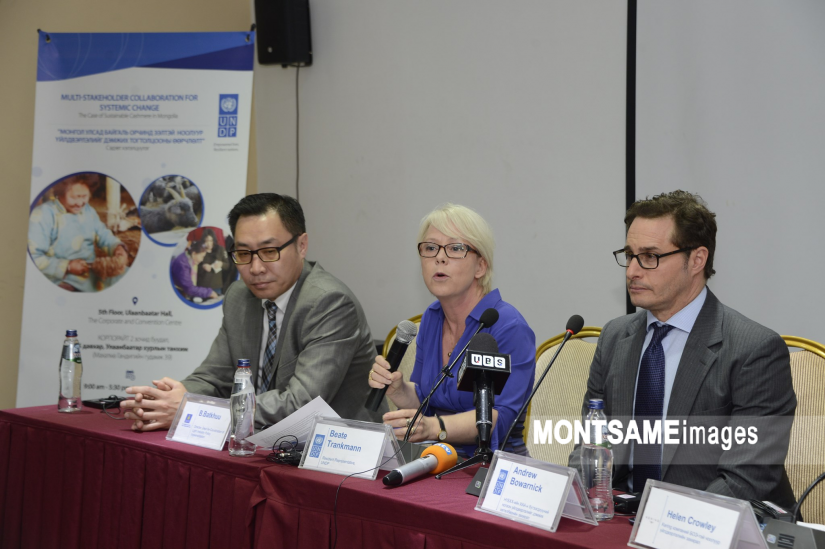 Representative of H&M Asia Sherry Gu said, "Some large scale international brands have recently begun to stop production that is not environmentally friendly and violates animal rights. However, this does not mean that cashmere products will come to a complete halt. We are ready to purchase cashmere at a high price from Mongolia if it is prepared in a sustainable way, such as being environmentally friendly, and taken from healthy livestock without child labor."
Head of the UNDP Green Commodities Programme Andrew Bovarnick said, "The reason we gathered here today is to create a partnership platform for the government, private entities, domestic companies and herders. There is an opportunity for domestic manufacturers to put their products on the global market and make profit. In order to do this, we must work together."
The conference was attended by representatives of UNDP Green Commodities Programme, Mongolian Wool and Cashmere Association, AVSF, Sustainable Fibre Alliance, Textile Exchange, the global luxury group Kering and research institutes.
Mongolia produces 40 percent of the global cashmere. As a result of the Cashmere programme being implemented by the government, 1,570 job opportunities were created, with sales reaching MNT 1.3 trillion in 2018.