ADB supports private sector solar power development in Mongolia
Economy
Ulaanbaatar/MONTSAME/ The Asian Development Bank (ADB) and the Leading Asia's Private Infrastructure Fund (LEAP) today signed an USD18.7 million loan with Sermsang Power Corporation Public Company Limited (SSP) and Tenuun Gerel Construction LLC (TGC) to build, operate, and maintain a 15-megawatt solar power plant supplying electricity to Mongolia's central grid system.

The loan agreement for the Sermsang Khushig Khundii Solar Project marks ADB's first cofinancing with LEAP in Mongolia's renewable energy sector. The Canadian Climate Fund for the Private Sector in Asia provided a technical assistance grant to offset first mover costs and to catalyze the financing of ADB's first private sector solar power project in Mongolia.
"This project uniquely incorporates climate-resilient technical solutions from the private sector to accommodate Mongolia's cold and dry climate," said Director General of ADB's Private Sector Operations Department Mr. Michael Barrow. "The project also benefits from the transfer of operational knowledge and advanced technology from Japan and Thailand in developing and operating solar power plants."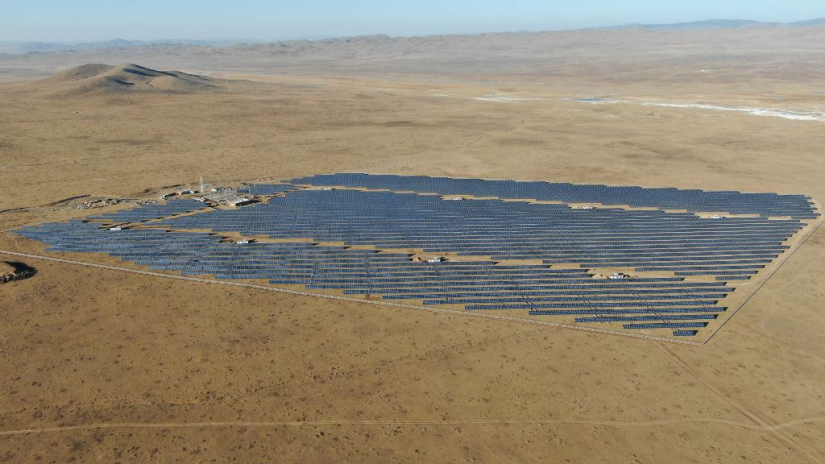 The solar power plant is located in the Khushig valley at Sergelen soum, Tuv aimag. It will supply electricity to the Central Energy System, which delivers power to an area accounting for over 80 percent of the country's energy demand.
The solar project will generate clean electricity totaling 22.3 gigawatt-hours annually in Mongolia, while lowering the country's carbon emissions by 26,400 tons per year. It will help the government increase the share of renewable energy in total installed capacity from 12 percent in 2017 to a targeted 20 percent by 2023 and 30 percent by 2030. Shifting to cleaner energy sources will also reduce electricity imports, improve Mongolia's energy security, and mitigate air pollution. The energy sector is dominated by coal-fired power plants and currently accounts for over 60 percent of the country's greenhouse gas emissions.
TGC is owned by Sermsang Power Corporation Public Company Limited (SSP) in Thailand, Sharp Energy Solutions Corporation (SESJ) in Japan, and AMOE Solar LLC and SH Energy Solution LLC in Mongolia.
Source: ADB Mongolia