Forum on supporting SMEs held
Economy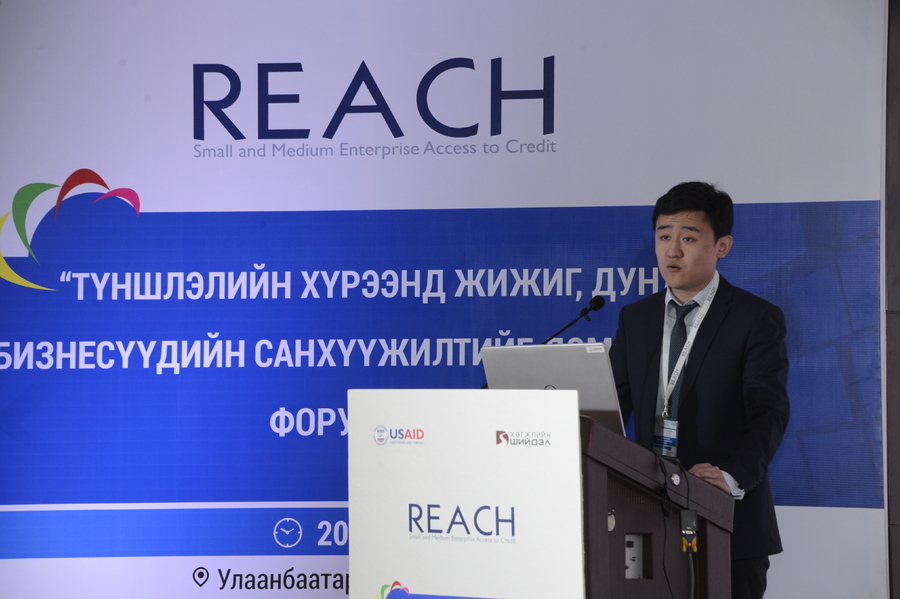 Ulaanbaatar /MONTSAME/ A survey shows that over 80 per cent of labor force in Mongolia are employed at small and medium enterprises. It is projected supporting them would increase the number of middle-class people and contribute to expanding the national economy.

It was said by experts at a forum entitled 'Supporting funds for small and medium enterprises through partnership' held on October 25. Organized in the frameworks of the REACH Project by the USAID. The forum brought together representatives of the US Embassy in Mongolia, the Ministry of Food, Agriculture and Light Industry, the National Development and Innovation Committee, the Bank of Mongolia, the Credit Guarantee Fund and businessmen.

This year's forum directed at seeking sustainable and innovative methods to empower the SME for accessing to credit.

The REACH Project was launched in June of 2016 with a key purpose to back funding of SME to intensify the Mongolian economic growth. In scope of the project, loans of MNT 40 billion have been recommended to over 500 SMEs through intermediation. As a result, the SMEs have earned MNT 800 million from sales, and created 210 extra job places.

At the forum, a project called 'Diversifying economy and supporting employment through a system of credit guarantee' was introduced. This project was launched last month with funds of USD 60 million from the Credit Guarantee Fund and the Asian Development Bank. The project will provide SMEs with a condition to have soft, long-term and guaranteed loans. Women's business, start-ups and non-mining business are preferable to get the credit.
B.Batchimeg