President Receives Kyrgyz Foreign Minister
Politics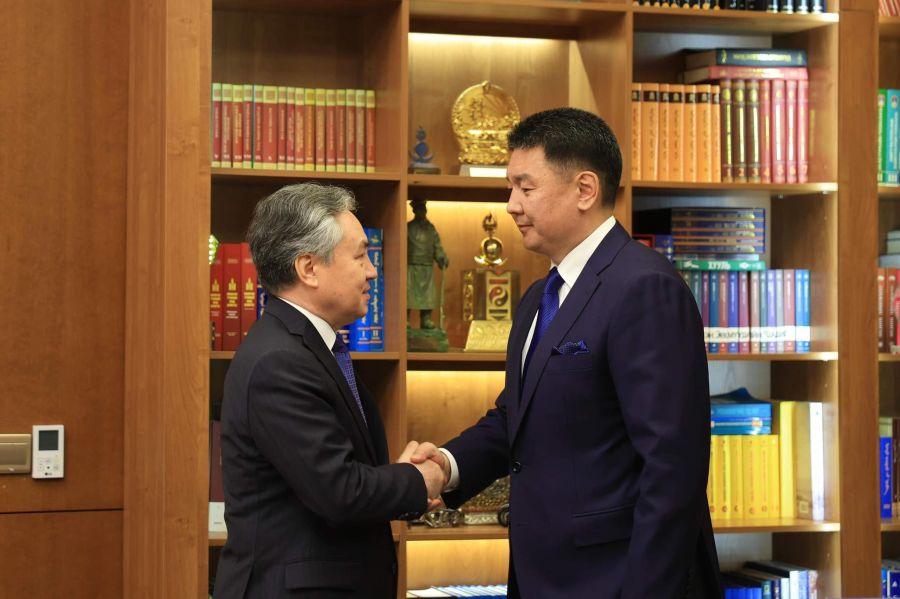 Ulaanbaatar, May 31, 2023 /MONTSAME/. President of Mongolia Khurelsukh Ukhnaa received Minister of Foreign Affairs of the Kyrgyz Republic Zh.Kulubaev on May 30.
At the outset of the meeting, President U. Khurelsukh noted the existence of great potential in trade, economic, cultural, and humanitarian cooperation and stated the importance of advancing bilateral relations to a new level. Moreover, the President expressed confidence that Kyrgyz President S.Zhaparov's Visit to Mongolia, which will take place during the Naadam Festival, would bring impetus for intensifying the political dialogues and expanding the cooperation between the two countries.
For his side, Minister Zh. Kulubaev expressed the interest of the Kyrgyz side in maintaining mutually beneficial cooperation in trade, economics, defense, agriculture, light industry, education, and transportation sectors. In addition, the consonance between the goals and objectives of the "One Billion Trees" national campaign, initiated by President of Mongolia U.Khurelsukh, and the initiative of President S.Zhaparov "Zhashyl Muras" was highlighted.
It is noteworthy that the 30th anniversary of the establishment of diplomatic relations between the two countries, which was commemorated last year, was of high significance in bringing the relations and cooperation between the people of the two countries closer.