'Mongolian Cultural Days' in France
Art & Culture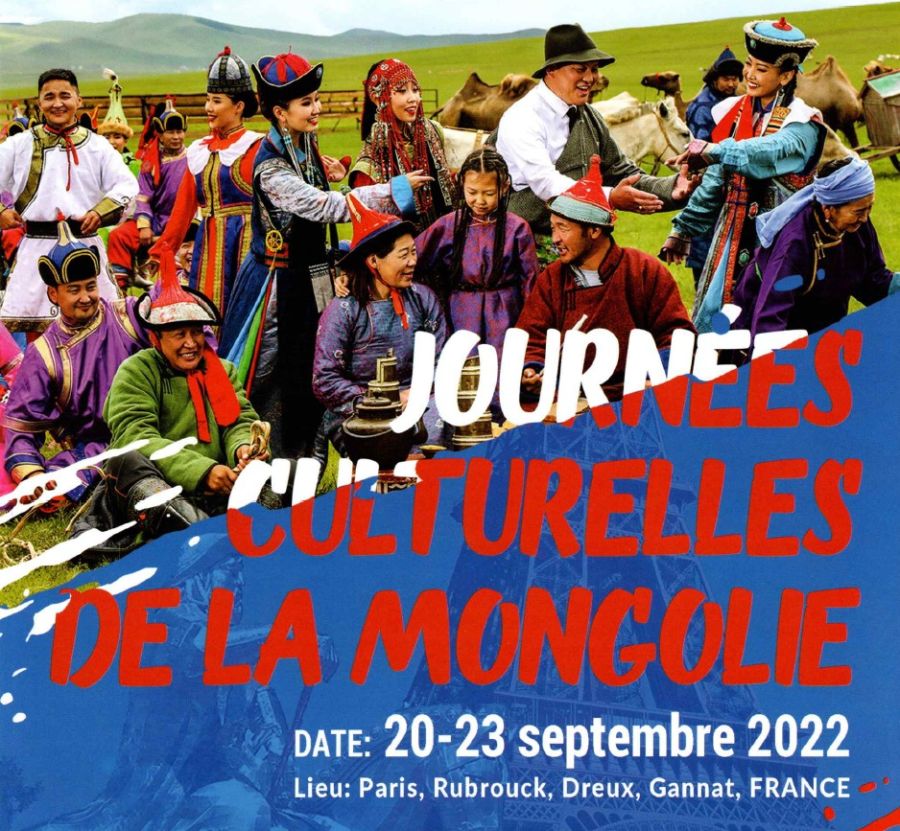 Ulaanbaatar /MONTSAME/. 'Mongolian Cultural Days' is being held in the French Republic on September 20-24 to promote Mongolia abroad, recover the post-pandemic economy, and attract tourism.
This four-day event is featuring with programs aimed at expanding relations and cooperation between the parliaments of Mongolia and France, as well as cooperation in arts, culture, history, education, and tourism. In particular, on occasion of the 60th anniversary of Mongolia's accession to UNESCO, the artists of National Theater of Mongolia will be presenting their performance named 'Legend of the Nomads' at the UNESCO headquarters, along with the 'Mongolian Beauty' photo exhibition.
The representatives and artists of our country will visit Paris, the village of Rubruk, which has historical ties with Mongolia, the Allier region, which has been successfully cooperating with Uvurkhangai aimag for more than 20 years, and the city of Droe, to meet with officials and give their cultural performances.
Furthermore, the National University of Mongolia will sign cooperation documents with the New Sorbonne University and the Lycée Michelet respectively. A meeting will be organized with scholars, researchers, and students of Mongolian studies in France to exchange opinions on the pressing issues in Mongolian studies, and will present a documentary film 'Alduul modnii ereld' (In search of lost trees) that is based on the history of the silver tree in the ancient city of Karakorum.