Workshop held on 'Improving the Export of Mongolian Cosmetics Products to the EU'
Society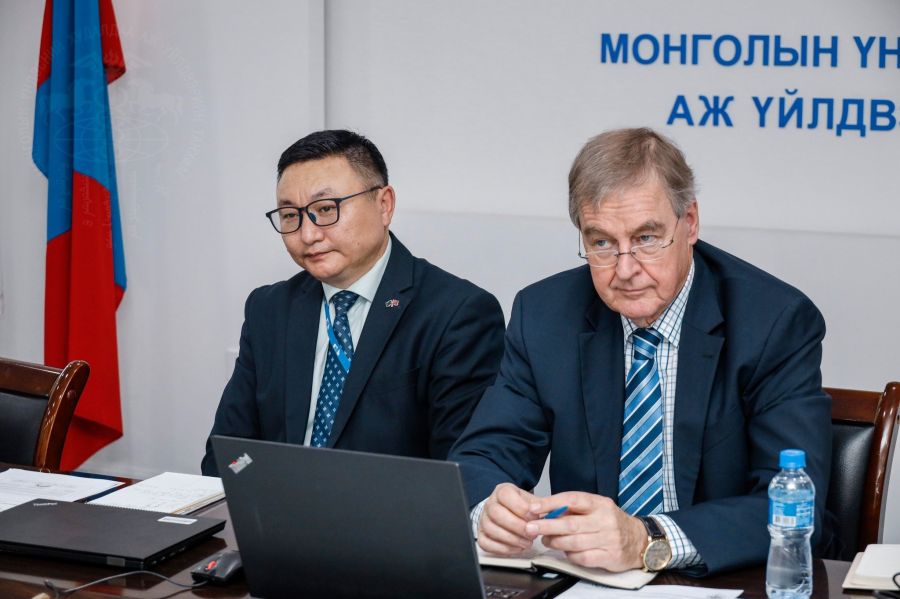 Ulaanbaatar/MONTSAME/. A total of nine trainings and workshops will be organized this year as part of the EU-funded 'Trade Related Assistance for Mongolia (TRAM) Project being co-implemented by the Mongolian National Chamber of Commerce and Industry and the 'Mongolian Export Cluster Network' NGO.

The first of these workshops was held on June 8 under the theme 'Improving the Export of Mongolian Cosmetics Products to the EU', which was attended by 25 representatives from member organizations of the 'Mongolian Cosmetics Cluster' NGO.
"Through the event, we are receiving actual information on pressing issues faced in the country's export. Further, we plan to receive specific requests that need to be supported, and to reflect solutions in the next trade project which will be implemented soon," said Project Manager at European Union Delegation to Mongolia M. Byambaragchaa.
The "EUROPE DAY" event was organized on a very large scale for the pubic at Sukhbaatar square by The European Union Delegation to Mongolia on May 27. During the event, programs and projects being implemented by the EU member states in Mongolia were presented. Specifically, clusters of sea buckthorn, cosmetics and leather products established under the EU-funded TRAM project to promote trade in Mongolia were introduced.
Director of the European Department of the Ministry of Foreign Affairs G.Battungalag said, "The European Union is Mongolia's third neighbor and our cooperation is expanding in all areas, including politics, economics, education, environment, ecology and trade and services. Bilateral trade turnover declined due to the pandemic in 2020, but increased by 35 percent in 2021, reaching a total of USD 766.5 million. This is the number which is close to the pre-pandemic period."