288 thousand trees to be planted in capital city
Environment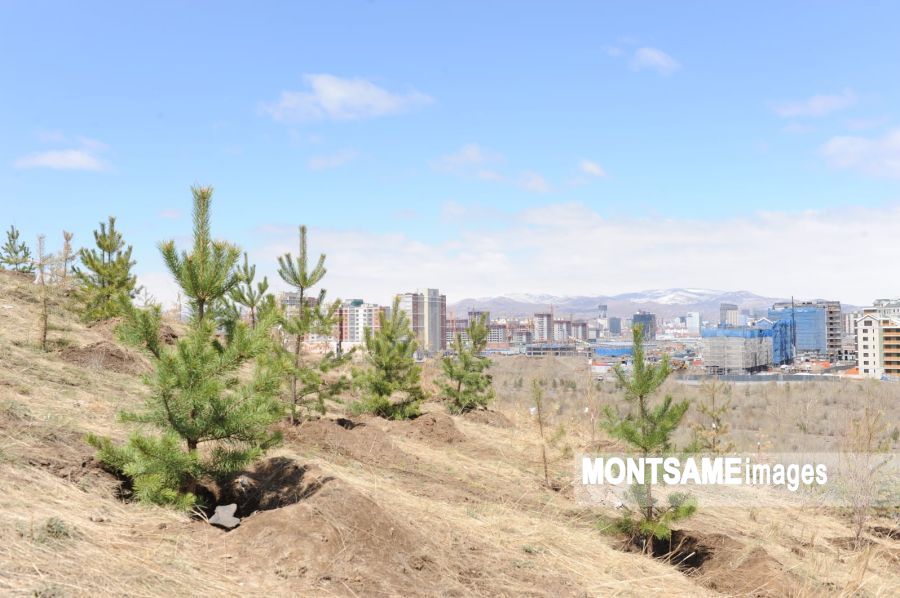 Ulaanbaatar /MONTSAME/. This year's tree-planting campaign is kicking off in Ulaanbaatar city from May.

From May 6 to May 20, 288,107 trees, bushes, and shrubs are planned to be planted throughout nine districts of the capital city. In the framework of the campaign, 1,000 elm trees have begun to be planted near the source of Selbe River by the Environmental Department of the Capital City, the Ecological Police Unit, and 'One Life' auto moto club.
At a ceremony that took place for the spring tree-planting campaign, local government staff also planted trees at designated locations, and watered the trees that they previously planted.
In the capital city's Bayanzurkh district, 162 thousand trees, bushes, and shrubs are planned to be planted until May 29.
As trees are largely dependent on the care that is provided to support its growth, a specialized department for ecological development and services has been set up at the district to pay attention to the trees' growth and ensure its protection, noted the Deputy Governor of Bayanzurkh district.