#ACTIVATED2030: Ulaanbaatar's Youth gains enterprising knowledge and skills
Society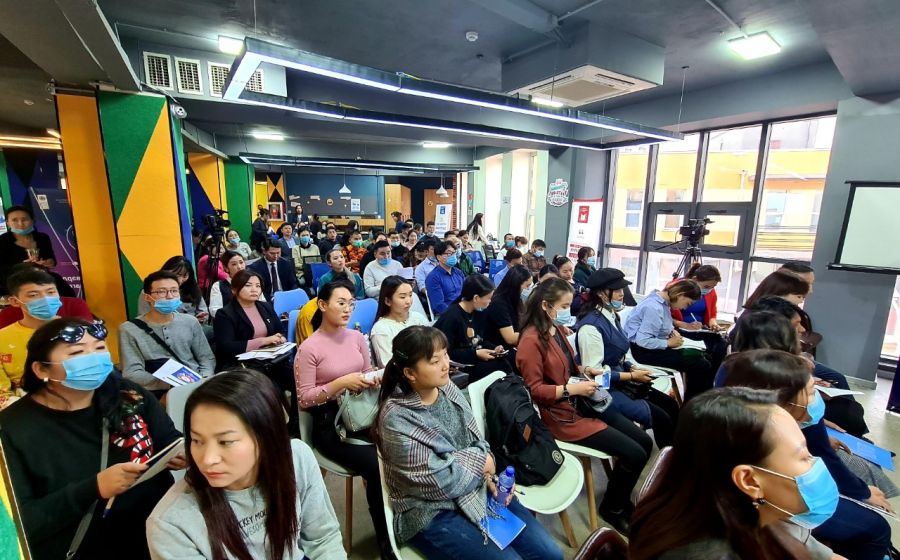 Ulaanbaatar /MONTSAME/. On 30 October, today, United Nations Development Programme Mongolia and Ulaanbaatar City Governor's Office are co-organizing "#Activated2030: Enterprising Adventure Workshop" with over 100 youths from the City including from remote districts and khoroos.

The two-day workshop, comprised of tailored training sessions with experts and a job fair with the leading companies in Mongolia, with the aim of providing the participating young people, the necessary enterprising knowledge and skills, employment opportunities, career advancement guidance, and directions, to turn their ideas into reality.
#Activated2030 is UNDP's regional youth economic empowerment initiative that connects over 25 countries across the Asia-Pacific region including Mongolia. The initiative aims to promote enterprising capacity of the youth including turning ideas into actions, maintaining a positive attitude, developing soft skills, and contributing to the Sustainable Development Goals (SDGs) through innovative youth activities, workshops and training.
The initiative supports strengthening of the UB City Innovation #Hub and Sub-centers at Bayankhoshuu and Selbe in partnership with the UB City Governor's Office. One of the aims of this Partnership is to position #Hubs as Youth Enterprising Labs by introducing social innovation centers called Activation Centers that will provide support in accelerating the implementation of the SDGs in Mongolia through activities to develop the entrepreneurial mindset of the youth in Mongolia through leveraging enterprise mindset, design-thinking and behavioral insights. UNDP Mongolia is also working with other local governments to expand the #Activated2030 initiative.
"Young people aged 15-34 make up over 30% of Mongolia's population highlighting the breadth of your potential contribution for Mongolia's future development trajectory. Covid-19 pandemic threatens to slow down progress on SDGs and has the potential to roll back achievements made thus far. The solutions to address these challenges need to come from you. We are here to empower you with the tools and resources necessary to place you in the driving seat to build forward Mongolia better" said the Deputy Resident Representative in UNDP Mongolia, Ms. Nashida Sattar, in her opening remarks.
"I also would like to thank our co-organizers and partners including UB City Governor's Office; Department of Family, Youth and Child; Science, Innovation and Industrial Development Agency of the Ulaanbaatar City, Songinokhairkhan District Governor's Office, and representatives from the private sector and youth civil society organizations for your commitment to create brighter future for Mongolia's youth through this partnership platform."
Background
UNDP is the leading United Nations organization fighting to end the injustice of poverty, inequality, and climate change. Working with our broad network of experts and partners in 170 countries, we help nations to build integrated, lasting solutions for people and planet.