"Discover Mongolia-2020" forum to take place on October 30
Economy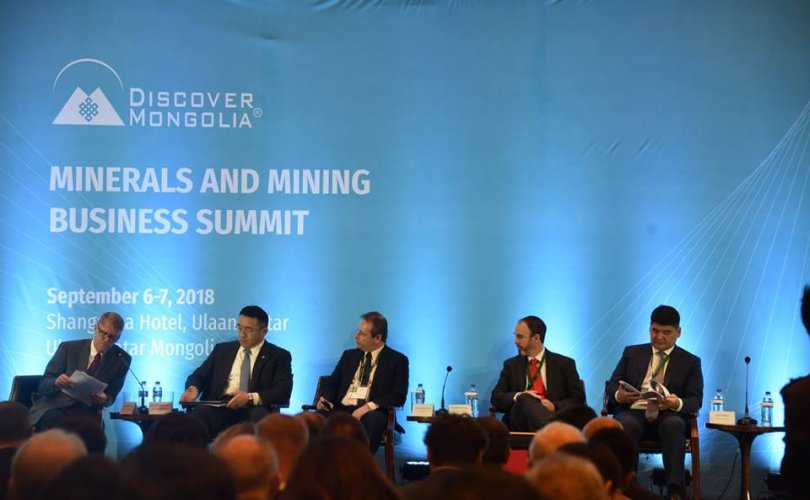 Ulaanbaatar /MONTSAME/ "Discover Mongolia-2020" International Mining Investors' Forum is to be held on October 30 under the topic "Mining: Road to Recovery" by "Prime Info" LLC in partnership with the Mongolian National Mining Association.
Since the countries are experiencing economic crisis due to the COVID-19 pandemic, the forum is expected to listen opinions of the related sectors' leaders on how the mining industry is being affected by this crisis and ways to overcome it as well as to define its strategy.
Private sector makes up 75 percent of gross domestic product (GDP) of Mongolia and GDP has gone down by 9.7 percent in the first half of 2020. Providing the private sector with policy support is highly significant to revive macroeconomic sustainability and create flexible and multi-pillar economy. The private sector will play pivotal role in strengthening and making economy stable, creating jobs and raising economic efficiency when the COVID-19 pandemic ends.
Mongolia has taken strong measures in the early stage of COVID-19 pandemic, however, its adverse impacts to businesses are expected to last for a long period of time. The World Bank report reveals that 16 percent of entrepreneurs lost their income source in the first nine months of this year while 73 percent of all businesses experienced decrease in sales and income and logistical difficulties.
Mongolia was one of the rapidly growing economies depending on growth in its mining sector. The Mongolian Government has been maintaining a policy to diversify its economy besides mining sector in the past 10 years. Nevertheless, necessity has arisen to focus attention on reviving extractive and mining sector and attracting foreign investment to it in the time of the global pandemic.
Mining export shows 40 percent reduction in the first three months of 2020. With the policy to draw investment and reduce government participation in the sector, it is considered possible to back up mining investment and infrastructure projects. In line with it, it is vital for the country to improve its wealth and income management.