Polls close for 2020 local council elections
Politics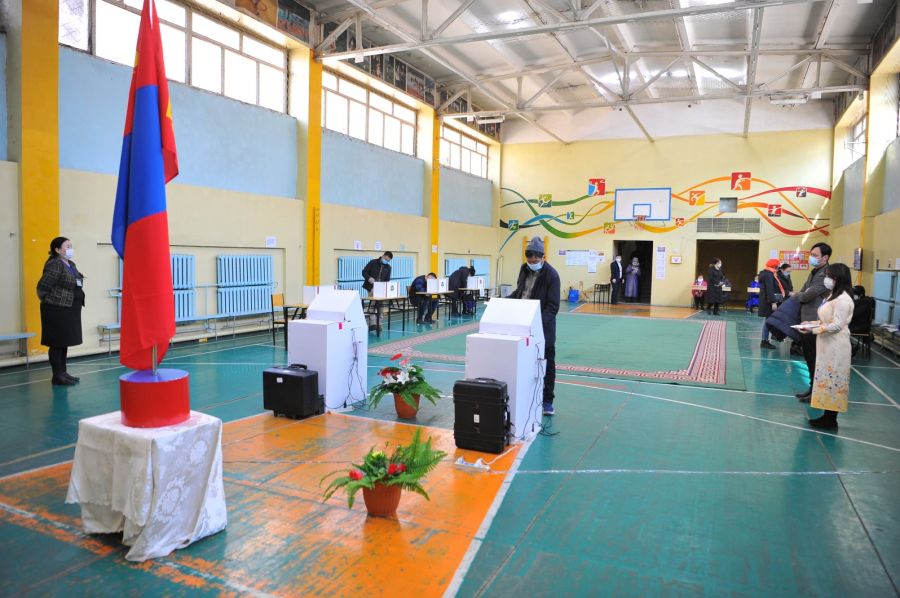 Ulaanbaatar /MONTSAME/. Nationwide voting for Mongolia's elections of the Citizens' Representative Khurals (local council) of 21 aimags, capital city of Ulaanbaatar, 330 soums and 9 districts was held at 2,148 polling stations nationwide today, October 15, Thursday, from 7 AM to 8 PM.
17,149 candidates of 9 political parties and coalitions and independents ran for the local elections for 8,169 seats in total nationwide. In particular, in aimag and capital city-level Citizens' Representative Khural elections, 1,901 candidates vied for the 816 seats, while in soum-level elections, 14,388 candidates participated for 7,062 mandates, and 696 candidates for 291 seats at district-level local councils, according to the General Election Commission.
2,140,095 voting-age citizens were registered on the list of eligible voters countrywide and 1,004,256 of them were in the capital city of Ulaanbaatar. The General Election Commission has reported that the voter turnout was 47.6 percent on the national level as of 7 PM. In specific, voter turnout at aimag-level was around 53 percent, while turnout in Ulaanbaatar city was 41.1 percent.
For this year's elections for the Citizens' Representative Khurals, that are different than previous local council elections, no voter turnout threshold is defined. With this new rule, it is expected that no dispute over voter turnout arises, or additional round of polls will not have to be organized.

Counting process has started countrywide at the same time of the end of the polls and is currently underway at all polling stations. Final voter turnout and preliminary results of the local council elections are to be announced in the near future.