Dundgobi aimag to partner with Turkey
Society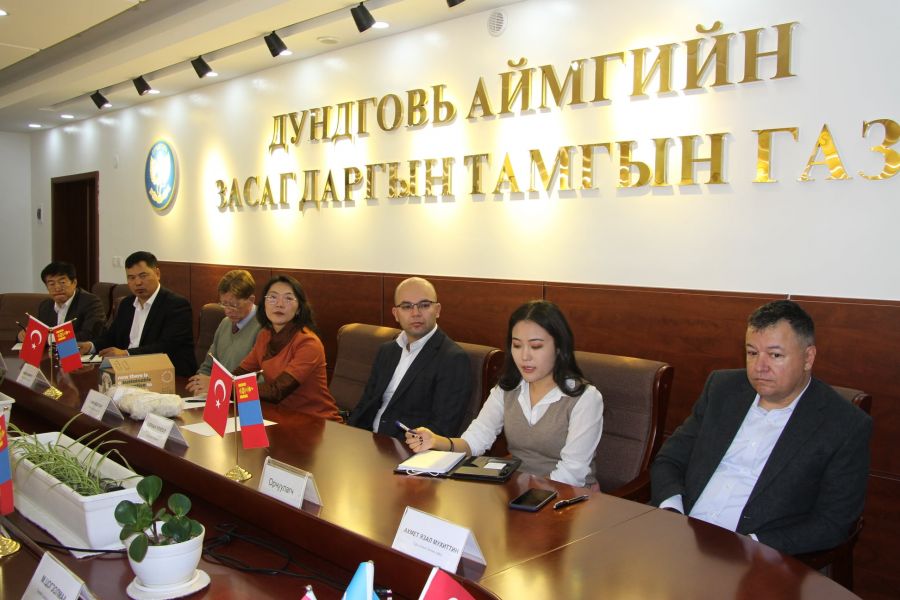 Dundgobi /MONTSAME/. At the invitation of Governor of Dundgobi aimag O.Bat-Erdene, a delegation led by Ambassador Extraordinary and Plenipotentiary of the Republic of Turkey to Mongolia Ahmet Yazal worked in the aimag and held an official meeting on September 27.

Alongside the Ambassador, MP B.Purevdorj, Commercial Counsellor at the Embassy Serkan Uluyol, UN Industrial Development Organization (UNIDO) project coordinator G.Munkhbolor, Head of the Mongolian Association of Leather Industry T.Bayarsaikhan and corresponding officials attended the meeting. The sides exchanged views on establishing factories for wool, camel milk cheese and meat, coming to a decision.
As the sheep in Saintsagaan soum of the aimag was proven to be a productive strain of sheep for its meat, wool, and fat, UNIDO is currently partnering in enhancing the quality of wool in the soum. In order to increase its value and export the wool, they are faced with the necessity to prepare the wool in the aimag as according to the corresponding standards.
During the visit, the delegates also visited Khuld soum to become acquainted with the situation and study opportunities to establish a cheese factory.