Government to provide all-round support to create world competitive national companies
Economy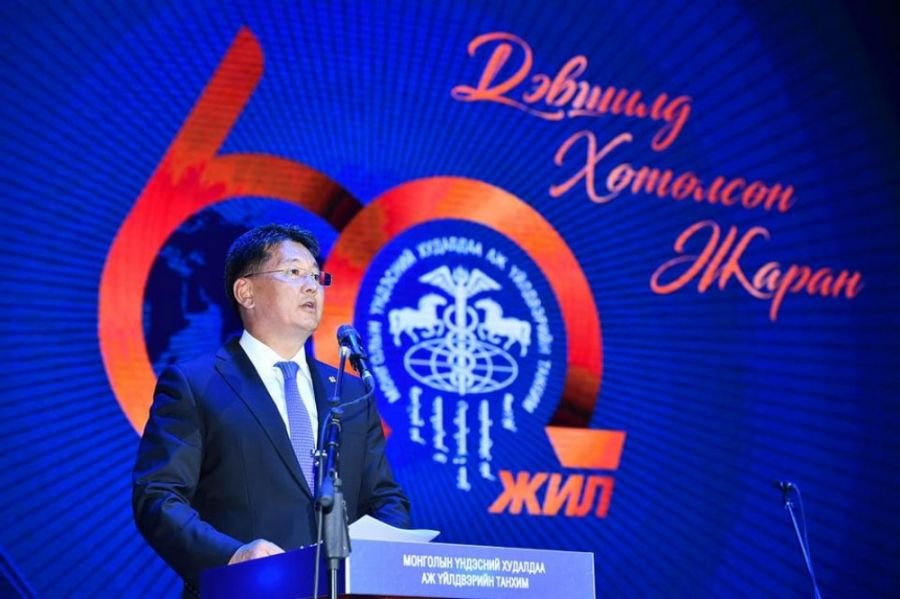 Ulaanbaatar /MONTSAME/ The 60th anniversary of the Mongolian National Chamber of Commerce and Industry is being marked these days. On September 25, Prime Minister U.Khurelsukh attended its ceremonial meeting and delivered remarks.
The PM said "The private companies have to work hand in hand and enter into world market, expanding scope of their operations. As for the PM, I would render all-round support to create world competitive national companies."
Furthermore, the PM underlined that the Government is working towards improving policy and coordination on protection of domestic and foreign investment and properties, encouraging private sector by integrating Government funds, making it transparent to public, upgrading discipline and responsibility of civil service, strengthening its capacity, developing e-governance, decreasing budget deficit at stages, ensuring economic growth and reducing unemployment and poverty in a way of advancing processing level of agricultural products, raising export volume of non-mining products and implementing large scale projects as well as reducing Government participation in business and bureaucracy and eliminating corruption.
Private entities and entrepreneurs manufacture 75 percent of total gross domestic product (GDP) and make up some 80 percent of state budget income. And 70 percent of total employees are working in the sector.