Inception training on pilot human resource audit underway
Society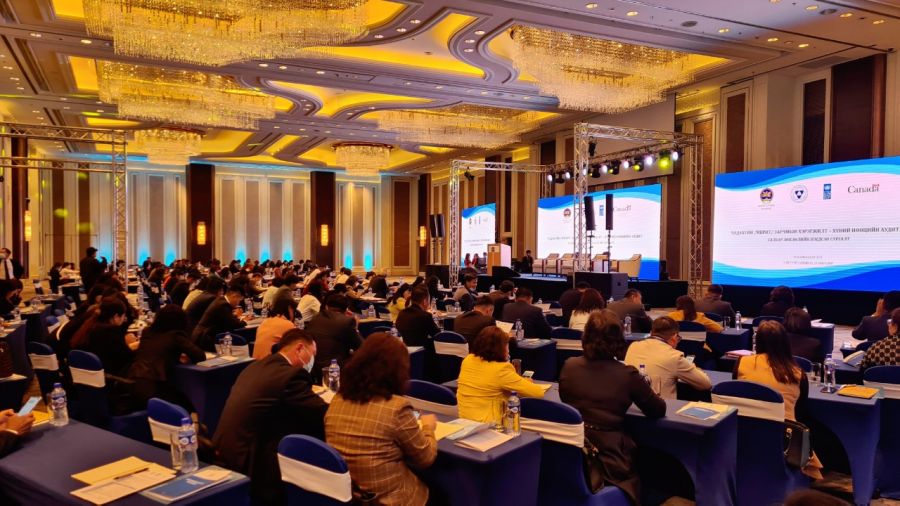 Ulaanbaatar /MONTSAME/ On 24 September, United Nations Development Programme Mongolia and Civil Service Council (CSC) are co-organizing the Human Resource (HR) Audit Inception training with the key stakeholders in the civil service HR management, including the Secretaries and Members of the CSC's branches from 21 aimags and at the ministries at Shangri-La Hotel in Ulaanbaatar.

Conducting human resource audit in the civil service is one of the new responsibilities assigned to the CSC with the Civil Service Law, which took effect from 1 January 2019. The HR audit is a new concept and may cover all aspects of human resource management, including selection, appointment, promotion, rotation, transferring, evaluation, reward, and sanctions as well as upholding of codes of conduct for civil servants. Experts from Canada will present the best practices and lessons learned from the Government of Canada in implementing the HR Audit during the training.
HR Audit inception training is an instrumental step towards realizing the Civil Service Council reform priorities to achieve creating ethical, stable, independent, gender-balanced, professional, and citizen-centered civil service by promoting and integrating meritocracy in civil service.
The training is being organized with the support of the "Towards a Professional and Citizen-Centered Civil Service in Mongolia" project, funded by the Government of Canada, and implemented by the UNDP Mongolia and Civil Service Council of Mongolia.
UNDP is the leading United Nations organization fighting to end the injustice of poverty, inequality, and climate change. Working with our broad network of experts and partners in 170 countries, we help nations to build integrated, lasting solutions for people and planet.
UNDP Mongolia